Marijuana Use in U.S. Adults on the Rise as Attitudes, Laws Shift
Posted by Marijuana Doctors on 09/22/2016 in Medical Marijuana Trends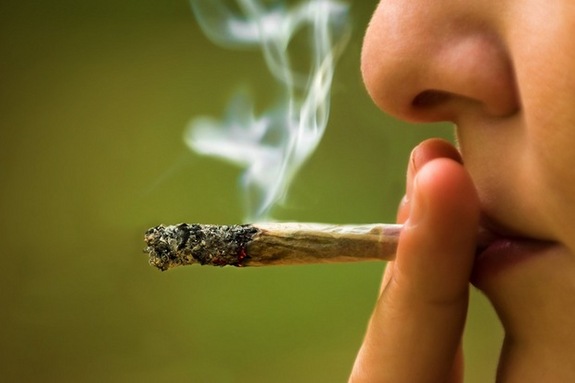 Location: United States | Source: MarijuanaDoctors.com
If it seems like Americans might be relaxing their attitudes toward marijuana use in the last few years, it could be because they are. American's perception of cannabis use has always been reflected in usage and legalization support, and with an increase in the number of adults in the United States using cannabis, its safe to say that attitudes about the drug are rapidly shifting – according to a recent study published in The Lancet Psychiatry journal, fewer people perceive marijuana use as harmful, compared to years past.
While the study didn't actually answer the question of why there is a rise in marijuana use among Americans, the researchers claim their data reflects, and is consistent with, the conclusions of other, similar studies. Two factors that may be contributing to the more positive trend is a growing public perception of the plant's use due to the number of states which are legalizing the medical use of, and to a lesser degree, the recreational use of cannabis.
The author of the study, Dr. Wilson M. Compton of the National Institutes of Health agency's National Institute on Drug Abuse, states that it is crucial that policy makers and health-care practitioners caring for patients using the drug understand cannabis use patterns and dependence, and how they they've changed during the past few decades when considering whether and how to modify cannabis-related laws, or provide care.
Study Reflects Views on Marijuana Use
Medical cannabis California advocates are welcoming the positive shift in the perception of cannabis use as being more realistic. Exaggerated claims in years past concerning both marijuana's potential harm or harmlessness may have had something to do with prior and current perceptions reflected in the study, according to Compton, who believes that when there is sparse available research on the plant's properties, it is difficult to provide the public with a better understanding of marijuana's effects.
Compton and his research team studied data provided from 2002 to 2014 by 596,500 adult participants who took part in an annual, nation-wide government survey. Questions asked of the participants included topics such as whether or not they used cannabis, how often, first-time marijuana use, and if they suffered from a disorder attributed to marijuana use. Additionally, they were questioned about their personal view about the drug as well as their opinions on state legalization of medical cannabis use.
First Time Use and Daily Use on the Rise
The study defined cannabis use as having used the drug at any time within the previous year. The study results indicated that the percentage of marijuana use increased 2.9 percent among adults from 2002 to 2014. When applied to the entire U.S. population, the overall number of cannabis users had increased by 10 million – up to 31.9 million in 2014 from previous estimations of 21.9 million people in 2002. The study also indicated that first time marijuana use had also increased, from 823,000 in 2002 to 1.4 million in 2014. What researcher Compton found most surprising was the increase in frequency of use. The number of self-reported daily or almost-daily cannabis users more than doubled from 2002 to 2014, rising from 3.9 million to 8.4 million.
Cannabis abuse or dependence, on the other hand remained stable at about 1.5 percent throughout the study, while participants reporting disorders declined from approximately 15 percent to 11 percent during the survey time frame. Younger, underemployed male marijuana users with less education who suffered from depression and used other substance, such as tobacco, were shown to be more likely to develop dependence issues.
Reduced Perception of Risk
The increase in first time use combined with a rise in daily marijuana use coincided with a decrease in the participants' perception of the likelihood of smoking marijuana once or twice a week causing "great risk of harm". While almost 51 percent of the participants surveyed in 2002 expressed that concern, the number plummeted to 33.3 percent in 2014, indicating that fewer Americans consider cannabis use harmful. The study showed the trend of the decrease in the perception of harm and the increase in cannabis consumption began in 2007.
Professor Wayne Hall of the University of Queensland in Australia provided an accompanying editorial to the study, pointing out that shifts in the prevalence of cannabis use occurred during a period when many states had passed laws legalizing marijuana for medicinal use, before Alaska, Oregon, Washington and Colorado legalized the drug for recreational use. Presently, other states have recreational use propositions on upcoming fall ballots. For example, medical cannabis California advocates are looking forward to the anticipated legalization of recreational marijuana use this November.
Professor Hall takes a bit more of a cautious approach to the study's findings, saying that it is probably too early to draw conclusions about how the legal changes may affect the rates of marijuana use or possible related harms, and argues that continued research is needed to oversee the social and legislative landscape as opinions about the drug continue to shift.