Marijuana Use for Collision Sports
Posted by Marijuana Doctors on 11/28/2014 in Medical Marijuana Conditions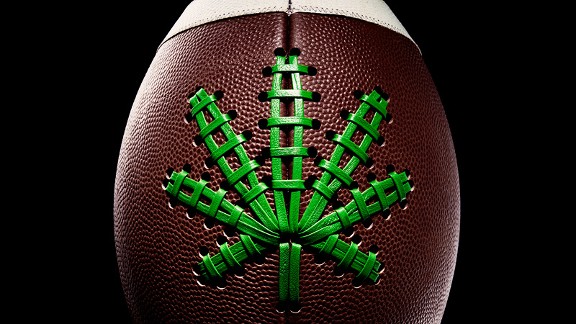 Some sports, such as Football and other collision sports have a higher degree of danger associated with the practice. Many NFL players were benched or fined due to their use of marijuana to treat their injuries. This has brought a national debate on whether or not the NFL should relax on their anti-marijuana policies mainly because it will make the sport safer for the players involved.
How cannabis can help
There are a few aspects of cannabis that can help people who participate in collision sports. The obvious benefit would be to help treat issues of inflammation, pain management and stress associated with playing this violent game.
Cannabis used in topical application can speed up recovery and reduce pain for players who need to continue to play despite their injuries.
However, there is another aspect that can even provide greater benefit for players. CBD, a non-psychoactive compound in marijuana acts as a neuro-protector, which can help players by reducing their chances of sustaining brain injuries.
Frequently football players find themselves in the hospital due to a concussion due to the nature of their sport. Cannabis can help reduce cerebral inflammation and actually protects the brain. Seeing that NFL players are only getting bigger and hitting harder, cannabis should almost be mandatory for players who risk their health to entertain America.
NFL Policies
There are more than 20 states with Medical programs and 4 states with recreational programs. Yet while it is available for the general public, NFL players are still prohibited from using it. While the NFL is within its legal right to prohibit this substance they really need to start "getting with the program" and stop denying the medical benefits cannabis would provide to their players.
There are many other sports that could also benefit from permitted cannabis medications however, they will follow suite once the NFL jumps on board. Many people are working on making this a reality and it is only a matter of time until medical cannabis will be available to athletes from many disciplines.
It's time to embrace the future and to shed the ways of last century. It's time we allow our athletes to treat their injuries with a safer substance. It's time to legalize cannabis for everyone!