Marijuana strains for children
Posted by Marijuana Doctors on 11/14/2014 in Medical Marijuana Trends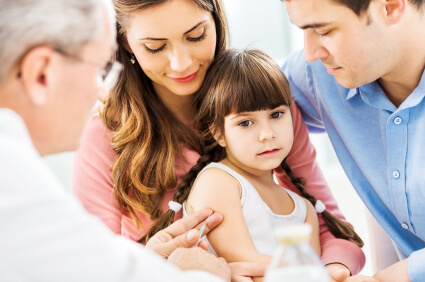 Medical marijuana has long been praised Medical Properties. The topic of medical marijuana for children however, is still quite controversial despite the fact that there is a great body of evidence that supports the use of cannabis for children.
One must be aware of the fact that the medical cannabis strains specifically designed for children of a high CBD percentage meaning that it is not psychoactive. Furthermore, when children require high THC counts, cannabis is then presented in the form of oils, which also does not provide a psychoactive experience.
The story of Charlotte Figi
Charlotte Figi suffers from a rare epileptic condition known as Dravet's syndrome. This rare condition induces violent seizures in the patient and in the case of Charlotte; she suffered over 100 a day. Her parents tried everything from pharmaceutical medications to extreme dieting and virtually took Charlotte to the brink of death.
After her parents discovered that there were children California who were treating their condition with medical cannabis, they decided to give it a try. Remarkably, her seizures were significantly reduced. Even Dr. Sanjay Gupta, who conducted a documentary on medical marijuana, were shocked by the results. It's completely changed his perspective on the medical validity of cannabis.
That Stanley Brothers of Colorado had a strain of cannabis with CBD percentages up to the 18% margin, which were not of great appeal to the recreational market. When they saw that the plant did wonders for little Charlotte, they dedicated the strain in her honor, and thus Charlotte's Web was burn.
The Story of Landon Riddle
When Landon was three years old, he was diagnosed with cancer. While his cancer statistically wasn't going to kill him, the side effects of Chemotherapy almost did. When his parents saw that their child was slowly slipping away they read up about cannabis. They went Colorado and began giving Landon a combination of THC for the chemotherapy as it reduces nausea and increases appetite, and CBD for its anti-tumor, anti-inflammatory effects as well.
They quickly saw how cannabis started giving life back to their child. Eventually they took him completely off chemotherapy and relied solely on cannabis-based therapies.
Conclusion
When we talk about marijuana strains for children we aren't talking about bongrips and joints, we're talking about a capsule containing the essential oils of the plant. There are decades worth of research indicating the curative powers of cannabis. Instead of dosing children with morphine or Oxy, which have detrimental effects on people, cannabis provides all the benefit with minimal to no side effects.
The dawn of cannabis medicines is upon us.