Does Marijuana make you Skinnier?
Posted by Marijuana Doctors on 11/10/2015 in Medical Marijuana Research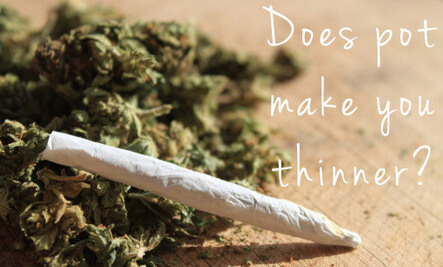 In an age where we live in the fast lane with limited time to focus on our health and eating habits, finding something to keep us in a prime state and that would even have the means to keep us skinny, or make us skinny, is like winning a prize. Marijuana smokers are known to have the munchies and devour everything in their path. That would lead to the conclusion that people smoking marijuana should in fact be fatter than the average non-smoker. Apparently that is not even close.
Insulin levels: how does it work?
Insulin is vital in controlling and regulating body weight. Recent studies show that marijuana-smokers have healthier insulin levels. Insulin is mainly produced by the pancreas. The body uses insulin as a vessel where glucose passes through to cells where it is converted into energy. When insulin levels are too high, too much glucose is absorbed and fatigue is the end result. When insulin levels are too low, damage is caused in the arteries and glucose is built up. Marijuana acts as a regulator that promotes glucose uptake, good cholesterol levels are improved and the metabolism over all is in better shape.
Weed then the alternative weight loss solution?
As with any supplement or weight loss pill, taking it by itself and expecting miracles to happen, is not the answer. A good dietician will state that eating healthy and balanced is the key to losing weight. Marijuana might aid your body in performing better on insulin levels, but if you pig out on snacks while having the munchies, it might not have the acquired results.
How do you do it then?
What could help is finding a good strain to help with energy levels. A good idea is also to reduce high salt intake. Instead of having sugary or fatty snacks at hand, get some fruits and healthy snacks. If you are on the heavy side, don't expect miracles. Marijuana could be crucial in your weight loss program, but can't be seen as the sole factor in achieving you goal. Follow a healthy diet with moderate exercises and don't give up.