Marijuana Gives Birth To New Generation Of Lawyers
Posted by Marijuana Doctors on 12/27/2014 in Medical Marijuana Laws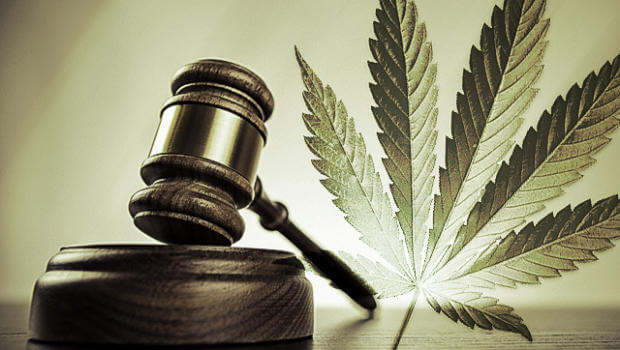 As a blossoming economy begins to emerge from the new marijuana market, entrepreneurs and activists are diving head first into the unchartered waters. And just like in the ocean, when a group of fish school together, its only a matter of time before the sharks start circling around. Likewise law schools are gearing up to breed a new generation of lawyers that will be trained to tackle this quickly evolving mammoth of an industry.
Who has legal authority to establish marijuana law and regulations — the federal, state or local government?
How should the law treat motorists who drive while high?
Should employers test workers for marijuana use in jurisdictions where the drug is legal?
These are a few of the legal questions students at the Vanderbilt University Law School will challenge next semester in professor Robert Mikos' marijuana law and policy seminar, one of a growing number of law school classes now focusing on marijuana. "For most students, this is an inherently interesting topic. They read about it in the media all the time, and so many are curious about it. As more states confront this issue, the interest will only grow," Mikos says.
Although, Alaska, Colorado, Oregon, and Wash­ington state have laws permitting the recreational use of marijuana, with another 19 states allowing for its use medically, the federal government still prohibits the drug, which is leading to plenty of confusion and legal contradictions.
Marijuana has long been the topic of conversation in the context of criminal and constitutional law, but in 2013, for the very first time, the topic became the subject of its own law school class, when professor Douglas Berman offered his marijuana law, policy & reform course at Ohio State University Michael E. Moritz College of Law, while the South Texas College of Law collaborated with Rice University to offer a course on marijuana policy. "It was refreshing and nice to have an up-and-coming and progressive class that allowed you to see how the law changes in real time. I was initially interested in how marijuana affects criminal law, but I found myself reading a lot about things I'm not normally interested in, like the marijuana economy and job creation," said Michelle Eiler, a third-year law student who took Berman's course last year.
In addition to Vanderbilt's program, there are another 2 marijuana-specific classes due to debut next spring.
Professor Sam Kamin will teach "Representing the Marijuana Client," at University of Denver Sturm College of Law David Ball. While a professor at Santa Clara University School of Law, will preside over a "mini think tank" considering the legal matters California may face if the state legalizes recreational marijuana.
"When I was appointed to the panel, I thought, 'This is a good opportunity for my students to write on something that will be of immediate interest to people in California,' " Ball said. His class will also maintain a blog that will publish students' research and marijuana law news. Ball says that he hopes his course will assist legal students transition in this ever-changing legal landscape.
Professor Kamin hopes that his course will prepare students to represent marijuana clients, be they growers, retailers, or government regulators. "Almost every lawyer in the state needs to know something about this. There are people in Denver and Colorado who practice marijuana law, but there are many others in real estate law, administrative law and other areas who deal with it as well. I've had people asking me to teach this class for a while. They're hungry for this knowledge," says Kamin, who is expecting around 35 students to enroll.
"The subject is ideal because it touches so many different areas of law," said Franklin Snyder, a professor at Texas A&M University School of Law responsible for founding the Cannabis Law Prof Blog in September. "Too often in law school, we teach in silos — we teach contract law, tax law and corporations law. In the real world, clients don't have 'tax problems.' They have problems that are all interconnected. Marijuana law allows you to bring it all together and demonstrate how every decision you make impacts all these other things," says Snyder.