Are Marijuana Arrests Tied to Race
Posted by Marijuana Doctors on 10/22/2014 in Medical Marijuana Laws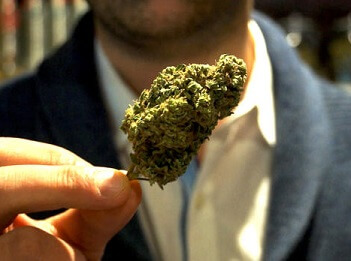 A recently released report by the Marijuana Arrest Research Project and the Drug Policy Alliance, show that despite Mayor de Blasio's campaign promises, marijuana possession arrests are set to equal, or even surpass the number of arrests that took place under Mayor Bloomberg. And just like in the case of the Bloomberg and Guiliani administrations, these arrests too, are disturbingly marked with high racial disparities.&nbsp
The report provides an extensive analysis of marijuana arrests and income data, showing that low income and middle class communities of color face dramatically higher rates of marijuana possession arrests than white communities in any class bracket do. And despite the fact that marijuana use is higher amongst white males, most of those arrested are young men of color. Jason Draizin, CEO of MarijuanaDoctors.com, said, "It was these same racial disparities that caused Colorado, and the people in the NAACP to vote to legalize marijuana. They were no longer going to stand by as their children fell victim to the prejudiced marijuana possession arrests destroying the future hopes and dreams of their young men of color. This non violent offense takes away an individuals ability to find work and earn better wages, while also exposing them to hardened criminals, and a gritty reality inside that can all too often lead further down a detrimental road.
Nearly 75% of those arrested for marijuana possession in 2014 have never been convicted of even a single misdemeanor. Iveily Matias, 20, a resident of Washington Heights, said, "I was illegally searched by the NYPD and arrested for having a small amount of marijuana in my pocket. It was my first time ever getting arrested and now I have a criminal record and that makes it harder to find a job. I wasnt posing a risk to anyones health or safety, so why am I, and so many other young people of color, being criminalized?
In 1977 New York State decriminalized personal possession of small amounts of marijuana, yet 20 plus years later marijuana is law enforcements top priority, with almost 600,000 people having been arrested under this provision in New York City alone. And most often, all arrests are as a result of an illegal search, or as result of an unconstitutional stop-and-frisk. "There is no excuse for the New York City marijuana arrest crusade to continuing in 2014," said Kassandra Frederique, New York Policy Manger for the Drug Policy Alliance. "New Yorkers made it clear that Black lives mattered when they voted for the mayoral candidate that supported ending bias policing practices, including racist marijuana arrests. It is time for that mayoral candidate to become the mayor and order his police commissioner to end these wasteful marijuana arrests now.
New York voters have spoken, and its the duty of the elected to uphold their promises, and the will of the people. This racial crusade against our young men of color has to come to an end now. This isn't the American dream that Dr. Martin Luther King envisaged. These destructive and unnecessary marijuana possession arrests are devastating families and, destroying lives and futures," said Jason Draizin, of MarijuanaDoctors.Com