Why Marijuana Advocates Need A Seat on All Federal Task Forces
Posted by Marijuana Doctors on 07/19/2016 in Medical Marijuana News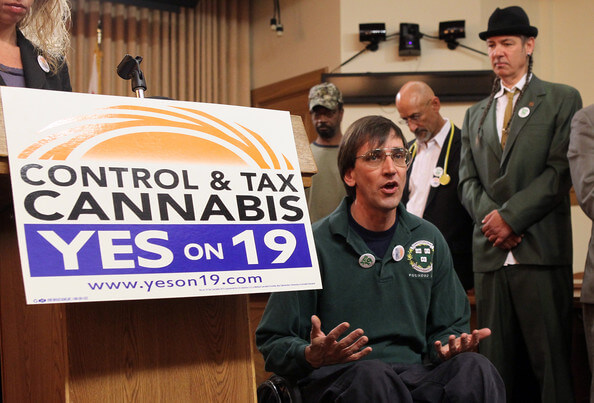 With many states adopting cannabis into their list of permissible substances, it is important for the American majority to understand, "who" has the right to make these kinds of decisions — and it is just as important, that marijuana advocates have a seat on all federal task forces, in order to establish a sensible drug policy.
In States like Colorado, the cannabis community at large, was very involved in the process of shaping the state's laws. However, in stark contrast, other states such as Ohio, have had little to no community involvement, and were instead spearheaded, by private interest groups.
Colorado has one of the most permissibly regulatory cannabis-structures, in the United States, allowing adults to legally buy, trade, grow, and smoke cannabis, without any fear of state intervention. Of course, the legal limit for recreational growing is six plants per person, and if you would like to grow more, you require a special license to do so.
However, members of the marijuana community in Ohio, complain and argue that the state's marijuana model has been worked out to the benefit of only a few, ultimately limiting the access of cannabis, and making it difficult for qualified patients to legally access the compassionate care they require.
The solution, lies in providing marijuana advocates a seat on the front line of all federal task forces. By allowing the people of the industry, with first-hand industry-knowledge, intellect, and foresight, to shape the new system, the previously oppressed, are being given a voice, and the ability to use it.
The original rhetoric responsible for cannabis prohibition, was crafted and formulated by extremely anti-cannabis opposers, and as such, the policy is responsible for turning the United States into the number one country worldwide, with the highest rate of incarceration — throwing non-violent drug offenders into the prison system, for decades at a time.
Furthermore, racial disparities have also resulted as a consequence of the antiquated, one-sided, decision-making process. In addition to, an astronomical amount of money, that has been literally been thrown away, into the big, black hole, known as prohibition.
Allowing marijuana advocates to serve on federal task forces, would be an important step in keeping the federal powers in-check, a so-called "checks-and-balances" approach to the marijuana policy.
In a democratic country, it is unconstitutional, and anti-democratic, to expect to allow only one view to be represented in policies, that govern us all. A sensible policy is born of both the "Pro", and the "Con" sides, coming together to find a common ground, that appeases the masses, and is fair to all.