The Many Benefits of Eating Hemp Foods
Posted by Marijuana Doctors on 01/08/2015 in Medical Marijuana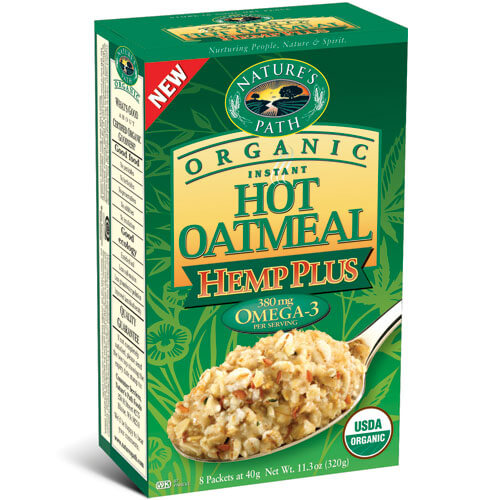 Whether you are thinking of maintaining a healthier lifestyle or just planning to eat better, Hemp food is an excellent idea to study up on. More and more people are getting enlightened about understanding the body and that we have an endocannabinoid system where eating products like Hemp have an amazing effect on the body.  Being a super food, Hemp can be used in oil form or as seeds. A multitude of benefits can be named when it comes to the consumption of Hemp.
Agricultural Hemp is very safe and contains less than .3% of THC. This makes it very safe to feed even children. It needs to be clarified that Cannabis oil is not the same as Hemp and gets used for medical treatment with amazing results. The difference is that it is extracted from the flowers of the plants and not the seeds.
The health benefits of Hemp food is worthwhile to look at:
–       As a provider for a perfect balance of essential fatty acids, hemp has a ratio of 3-1 of Omega 6 and Omega 3 oils that is considered in the nutrition world as an ideal balance. The fatty acids in Omega 3 combats heart diseases while the fatty acids in Omega 6 promotes healthy hair growth, bone health and a regulated metabolism.
–       Hemp is high on healthy minerals like selenium, zinc, iron and magnesium. This is very hard to find in just one plant.
–       Hemp contains a protein called Arginine that is very good for the protection of the heart
–       Hemp is loaded with anti-oxidants that are essential for our health
–       Hemp contains amino acids that contributes to maintenance of the cells and muscle control as well as mental functions.
Apart from all the above mentioned, Hemp has far more to offer, It can be considered one of nature´s perfect foods that are pact with so many nutritional values that the list could be endless. It doesn´t just have nutritional benefits but also has various health benefits. It reduces inflammation and helps muscle recovering. Helps with menstrual pain and arthritis to name a few.
The most digestible protein is found in Hemp seeds. It is far better fan protein in Soybeans as the anti-nutritional factors are cancelled out.
Hemp is just perfect for absolutely everyone no matter age or size.