Maine Proposed Measure May Eliminate Caregivers
Posted by Marijuana Doctors on 05/02/2013 in Medical Marijuana Legalization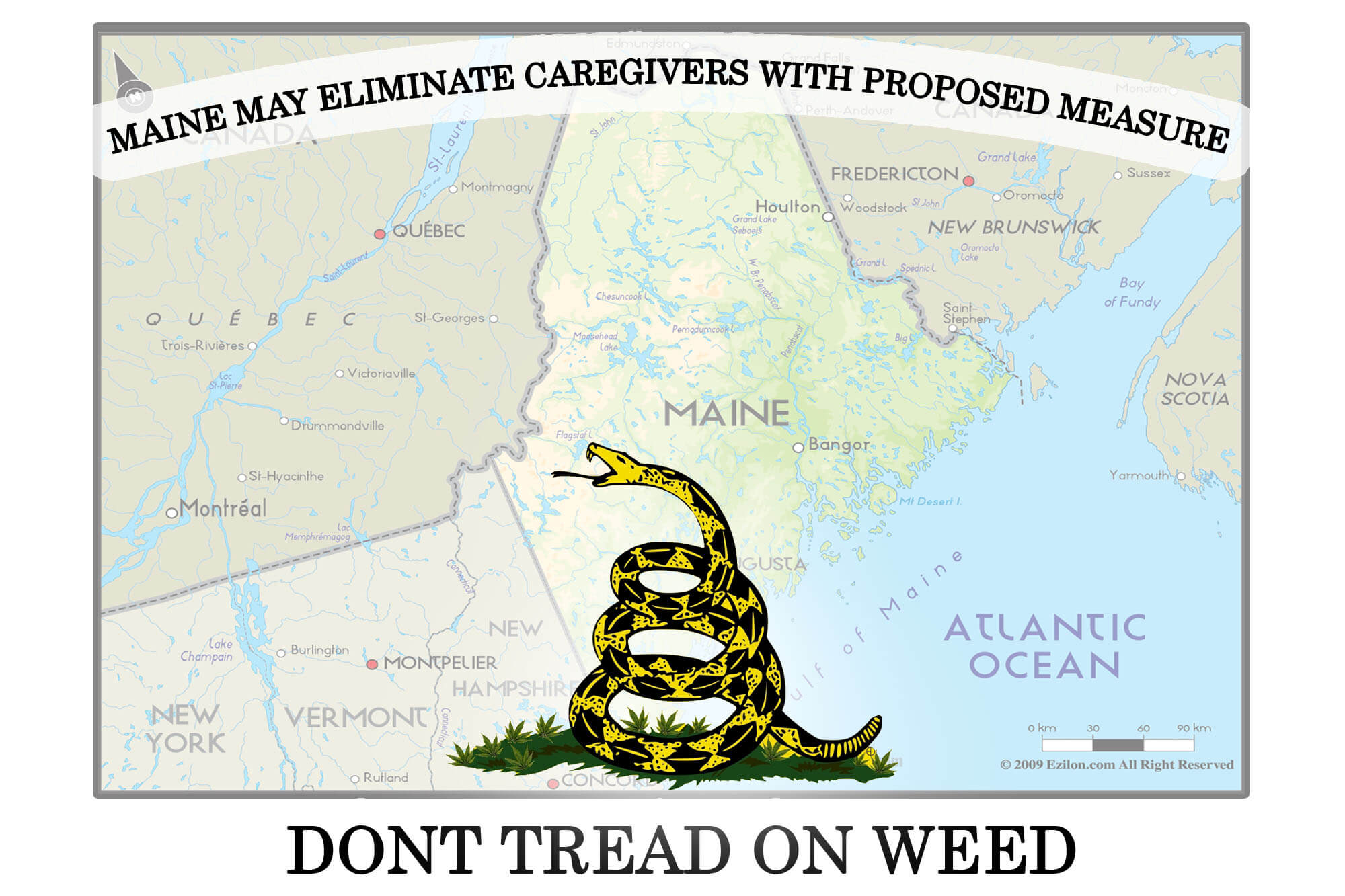 With the recent introduction of a proposed medical marijuana measure that will legalize and tax marijuana in the state of Maine, medical marijuana groups across the state are very wary and do not know if the language in this measure is best set in stone. A major detail presented to those who take this measure into consideration is the estimated nationwide view that if marijuana were to be made legal, that much of the profit gained by medical retailers and black-market criminals would disappear and consumption would increase. However, time will only tell to see where the state of Maine takes its green rush next.
The proposed measure worries dispensary owners across the state of Maine and has them at heightened alert. Specifically, this worries Glenn Peterson, the owner of Canuvo, which is a Biddeford medical marijuana dispensary. Peterson is also the president of the Maine Association of Dispensary Operators, a trade group comprised of five Maine dispensary owners. He said that his group is concerned that the proposed measure could potentially eliminate the medical marijuana industry in the state of Maine, something that he fears as coming close to a day in hell. Like many owners, Peterson is protective of his dispensary and does not want anything happen to his operation that he formed from the ground up.
An advocacy group for state-licensed caregivers, who grow marijuana for small groups of Maine medical marijuana patients who suffer from various medical condtions, opposes this measure greatly. The group is known as the Medical Marijuana Caregivers of Maine, and the opposition of this measure is not something that should be considered irregular. They believe firmly that this measure would regulate small-time growers out of existence, eliminating the need for caregivers in the state.
The bill that was introduced that would legalize and tax marijuana is sponsored by Representative Diane Russell, a Democrat out of Portland. It would allow those who are 21 and older to possess 2.5 ounces of marijuana and cultivate up to around six plants. It would also license cultivators, producers of products containing marijuana, retailers and laboratories, giving preference for licensed to officials or existing dispensaries. This bill would reduce the bottleneck of the Maine Marijuana Card Program.
Currently, only two states have legalized marijuana outright, in that of Colorado and Washington state. These states had approved measures through referendum votes that took place in 2012. Marijuana is still considered illegal under federal law, so even states that have medical marijuana programs are still recognized as running afoul of the law. Similar to the state of Maine, legalization efforts ran into patches of opposition along the way to the big top.
Marijuana Doctors Recent Posts