Maine Medical Marijuana Dispensary Shows Support For Study That Says THC Reduces Rate of Alzheimer's Disease
Posted by Marijuana Doctors on 02/04/2015 in Medical Marijuana Research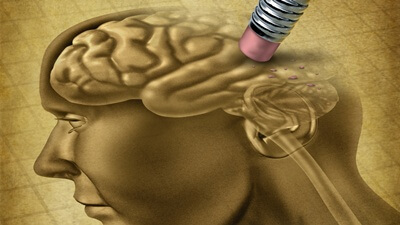 The Byrd Alzheimer's Institute in Florida, recently conducted a preclinical study that showed evidence that THC, the psycho-active component in marijuana that results in a 'high', may reduce the speed at which Alzheimer's disease progresses. And a Maine medical marijuana dispensary group, The Wellness Connection, is doing all it can to show its support for the study by helping get the word out, and promoting it at a recent information session held in Gardiner.
The information session not only discussed and detailed the Florida study, it also covered delivery methods and dosing protocols, for an Alzheimer's patient medicating with marijuana. "Patients in Maine don't seem to know about the benefits of THC delaying Alzheimer's progression," said Becky DeKeuster of Wellness Connection of Maine, in a news release.
Findings about the possible therapeutic effect of THC for Alzheimer's patients was published in the Journal of Alzheimer's Disease by the neuroscientists at the University of South Florida's Byrd institute, in July. "These sets of data strongly suggest that THC could be a potential therapeutic treatment option for Alzheimer's disease through multiple functions and pathways," wrote lead author of the study, neuroscientist Chuanhai Cao, in the findings.Research showed that that extremely low doses of THC is able to reduce the production of amyloid beta – a protein that develops early in the disease – and enhanced mitochondrial function, and inhibited aggregation associated with the disease, said Cao in an article on the University of South Florida's website.
"Are we advocating that people use illicit drugs to prevent the disease? No. It's important to keep in mind that just because a drug may be effective doesn't mean it can be safely used by anyone. However, these findings may lead to the development of related compounds that are safe, legal and useful in the treatment of Alzheimer's disease,"  added Neel Naba, co-author of the study.
To date, there is no recorded treatment known to effectively cure, or delay the progress, of Alzheimer's disease. Certainly any study that shows such promise deserves large-scale attention and further investigation.
"It blocks plaque build up that creates memory loss and relieves agitation and frustration associated with the onset of the disease," DeKeuster explained. Sadly there are more than 5 million people living in the U.S., about 37,000 in Maine, living with degenerative effects of Alzheimer's disease.
Jason Draizin, CEO of MarijuanaDoctors.com, New-York based online company that helps patients in each of the legals states, find a marijuana doctor, said that he believes the more research is done the more wonders will be discovered in this once forsaken weed. "Alzheimer's is a progressively degenerative disease, that can often leave a patient consumed with anxiety, panic, and potentially hysteria. Its a cruel condition that so little is understood or known about. Finally there is some research which may at least hold some potential hope for patients suffering from Alzheimer's disease."