Maine Caregivers To Now Issue Patient ID Cards
Posted by Marijuana Doctors on 12/26/2014 in Medical Marijuana Laws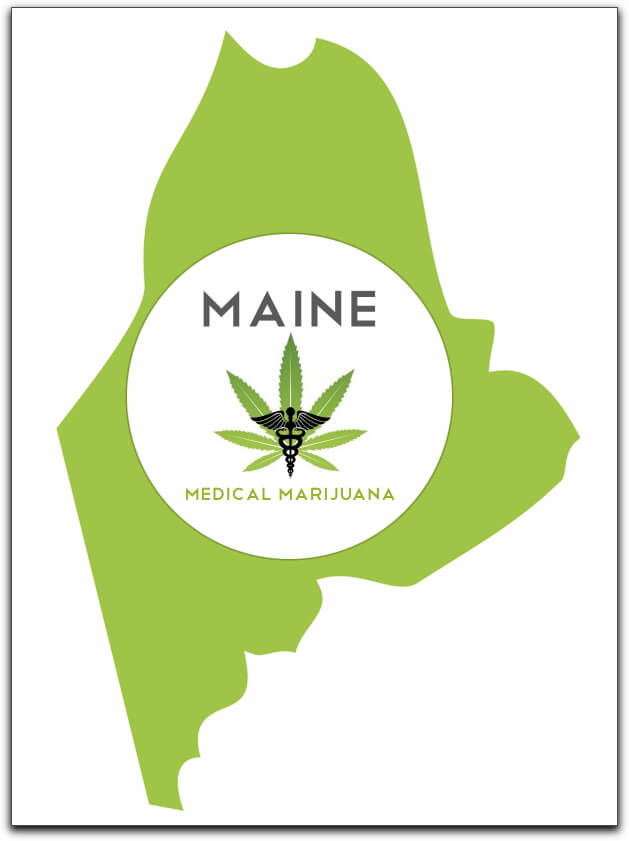 State officials recently announced that medical marijuana patients in Maine will no longer be issued their patient ID cards by the state. Instead the state now mandates that all patient ID cards are to be issued by medical marijuana providers. Officials say that the changes to the Maine Medical Use of Marijuana Program are to increase security for patients and deter fraud.
Moving forward, effective January 5, all medical providers who supply patients with recommendations to use medical marijuana will now be required to also complete the certification process online, and then immediately issue the patient with an identification card. Currently all ID cards are issued by the state, but only those patients who volunteer to register.
The new patient ID cards are to be printed on a specialized paper that cannot be reproduced when scanned or copied, says the director of the Division of Licensing and Regulatory Services, Kenneth Albert.  Officials believe this will improve security, however they are likely to face questions from medical marijuana patients concerned that the state is simply compiling a list of marijuana users.
There have been numerous reports from dispensaries and caregivers about fraudulent duplicate patient certification cards. Albert says that it, "has been a significant area of concern since the program's inception."
"This will eliminate the potential for a patient to replicate his or her card to gain access to additional amounts of marijuana at different dispensaries or through caregivers," Albert said.
Another change to the Maine Medical Use of Marijuana Program stipulates that where patients were previously allowed to designate multiple caregivers or dispensaries, now patients will receive a corresponding designation card that must be given to the dispensary or caregiver to acquire their medical marijuana.
Albert explains, "Caregivers and dispensaries will be able to trust that the patient has been properly certified, and the state can focus more energy on other ares of administrative need in the program, rather than the processing of applications for patient identification cards." He goes on further to say that the new online system complies with laws about patient confidentiality while removing the state from involvement between the patient and doctor. "We have no interest in capturing patient information at all. This process will extract the state from the patient-physician relationship."
Physicians will enter information into a program online to create the patient ID card, however once the card is printed, the electronic version is deleted. The only information the sate will retain is the patins ZIP code, and whether or not the patient is over the age of 18. Maine Legislature requires that this information be collected for annual reporting purposes.
Executive vice president of the MMA, Gordon Smith, said the new patient cards will reduce the opportunity for tampering.
According to state officials the program changes are supported by the Maine Medical Association and dispensary operators. There are currently 8 dispensaries and 1,704 registered caregivers in the state.
CEO and founder of MarijuanaDoctors.com, Jason Draizin, commented that the recent changes to the Maine Medical Use of Marijuana Program will help to legitimize the Maine medical marijuana program. "MarijuanaDoctors.com support these changes and believes that this new development will help to streamline the program, that up until now has struggled to find rhythm and momentum."