What Does Legalized Medical Marijuana Mean for NYS Patients in Need?
Posted by Marijuana Doctors on 01/06/2014 in Medical Marijuana Laws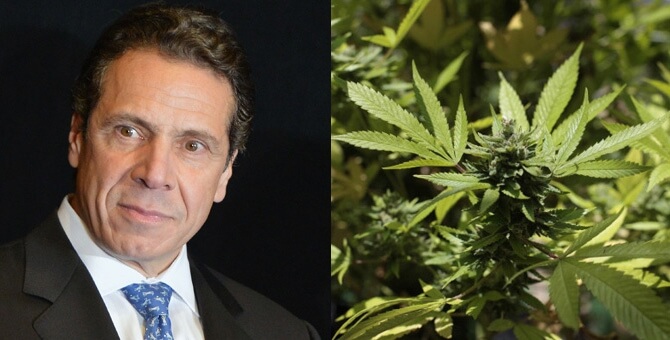 In a large scale New York Department of Health study conducted in 1990, researchers sought to address the question of just how effective cannabidiol drug delivery systems were in preventing chemotherapy-induced nausea and vomitting in patients who otherwise failed to respond to other anti-emetic therapy treatments. The impetus driving these studies came from certain state legislatures responses to claims that inhaled marijuana significantly reduced nausea and vomiting.
The results were obtained in six states which had conducted the clinical trials. Data was made available on 748 patients who inhaled marijuana both prior to and after chemotherapy treatment, and 345 patients who orally injested THC capsules. Those who smoked marijuana reported 70-100% relief from vomiting and nausea, compared to those who utilized the THC capsule reporting 76-88% relief.
In the New York cooperative clinical trial, patients undergoing chemotherapy were given marijuana distributed throughout three medical centers: North Shore Hospital, Columbi Memorial Hospial, and a triad of the Upstate Medical Center, St. Joseph's Hospital and Jamestown General Hospital. Of the 208 patients treated with marijuana therapy, data on 199 patients were evaluated. In analyzing self-reported patient evaluations, researchers found that approximately 93% of cannabis inhalation treatment episodes were highly effective, compared to other anti-emetics. This study reported no serious adverse side effects from the usage of marijuana. Based on these studies, Inhaled marijuana proved to be an incredibly successful form of treatment for nausea and vomiting following chemotherapy.
In 2010, Chris Christie's administration proposed the agricultural center at Rutgers University would cultivate marijuana and hospitals would then distribute it dependant on the state's medical marijuana program. Unsurprisingly, Rutgers rejected Christie's request to be the sole cultivators and distributers of medical marijuana in the state. The largest university in New Jersey declined Christie's request because marijuana's status as a schedule I substance and illegal drug could seriously jeapordize the federal funding given to the school.
In a statement, spokespeople from the University said, "There is no way for Rutgers to be involved in this initiative without violating the federal Controlled Substances Act, which we will not do. If there is a change in federal law or a change in the classification of marijuana, Rutgers would be willing to re-examine a possible role for the university."
From a health law perspective, the irony is in the way Governor Cuomo has planned to address medical marijuana in New York. In Cuomo's attempt to overcome the previously failed legislative branch to pass Senator Gottfried's proposed Compassionate Care Act, he is essentially passing a proposed law that is dead on arrival.
In his State of the State address, Governor Cuomo will announce his plans to reinstate and revive the 1980 Oliveri statute, named after New York City Council member and assemblyman, Antonio Oliveri, who became an advocate for medical marijuana as he used it to combat the side effects of his chemotherapy. The law would essentially allow the state Health Department to distribute marijuana to various hospitals.
If history tends to repeat itself, we can very well predict a potential unfortunate outcome of a reinstated Oliveri Statute in New York.
There are circumstances, however, where the Oliveri Statute could be widely beneficial for patients in need. If the federal government were to reopen the Compassionate Investigational New Drug program, which allows a limited number of patients to use medical marijuana grown at the University of Mississippi, hospitals would not have to fear being cut off from federal funding. Although the legislature Cuomo is passing may be outdated, and restrictive, legalizing the use of medical marijuana in New York state is a major step in the right direction, in any regard.
State Assemblyman Richard Gottfried referred to this program as a limited and cumbersome one. But, nonetheless, he said, it is a step forward on the issue. Gottfried, a major proponent for medical marijuana has previously championed three medical marijuana bills that have all passed the Assembly, but failed in the Senate. Although the recently proposed Compassionate Care Act has passed the state Assembly, it has been stalling in the Senate. "(Cuomo) can take (this step) without the need for further legislation,"Gottfried said. "But to have a truly comprehensive and well-working system will take legislation."
The New York state director for the Drug Policy Alliance, Gabriel Sayegh, receieved a phone call Saturday from the gobvernor's office, describing the proposal. Although he is striving for a more comprehensive program, Sayegh admired the governor for taking this "exciting initial step." Sayegh said, "It's tremendous. We applaud him coming out on this. It's going to help us build momentum to build a permanent program."
Cuomo told reporters at the Capitol, "I feel comfortable with this approach. Medical marijuana — I understand the upside. I also understand the downside. If you look at some of the states that have done marijuana, you'll see the downside clearly" However, he added, "What is the best way to initiate a process and learn about it and have the control so if you start to make a mistake, you can actually fix it? This mechanism, I think, affords us that."
In recently conducted polls, 82% of New York citizens support medical marijuana statewide. Although our vision of medical marijuana in New York did not look like this, it is a major victory for the Empire state. With advocates pushing for the New York State Senate to pass the Compassionate Care Act, progress is constantly being made. And under Cuomo's administration, New York will become the second largest state in the nation to legalize marijuana for medicinal purposes.