Lansing Judge Decides Epilepsy and Marijuana Have No Correlation
Posted by Marijuana Doctors on 09/25/2013 in Medical Marijuana Laws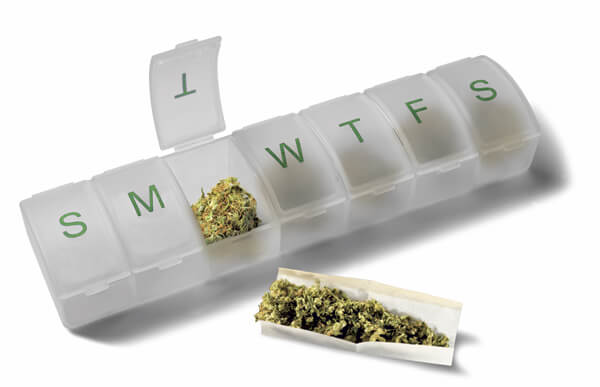 Lansing Judge Richard Garcia, the same judge who deemed Steve and Maria Green unfit parents to baby Bree for being licensed caregivers, has taken it upon himself to conduct his own medically based trial on the correlation between marijuana and epilepsy. If his trial can conclude that Green's marijuana use is justified, Judge Garcia will be forced to return Bree to her loving family. However, due to the absence of substantiated, hard evidence from lack of medical funding – it is not difficult to see through his intentions, and his ultimate goal.
Back in 2011, Judge Garcia sentenced Mr. Livingston Thompson Jr. to three days in jail, threatening custody loss of his 10 year old daughter, Shylynn. What was Thompson's crime? taking his medicine. Shylynn's father had legally obtained his doctor-certified medical marijuana card for his debilitating epilepsy. However, Garcia seems to be following a trend in removing parents from the Michigan Medical Marihuana Program. In a story written by Meaghan M. Norman at WILX News 10 in Lansing, Michigan, Garcia had no issue being frank about his stance:
"I understand he says he has a license. I told him a long time ago that I don't accept that on its face value. I think he obtained that card fraudulently. I don't think there's a legitimate reason why he needs to smoke pot because he may have epilepsy."
With a thick headed mentality like that, very little evidence is working in the patient's favor. And there is absolutely something to be said about the dismissing of legitimacy for medical marijuana patients. Back in July, a licensed caregiver was not only searched and seized, but charged with possession with intent to deliver marijuana. The medibles in his possession were properly labeled with the precise weight and marijuana content. However, despite this information, the court of appeals referred to the defendant's suggestion of taking the weight into consideration as "absurd," further stating, "We find no support in our precedent for the notion that the amount of a controlled substance possessed should be established by a defendant's self-report. " Though the case is different, the outcome remains the same. Knowledgeable caregivers and patients alike are still being treated like irresponsible pot heads.
It is unlikely that anything the Green family can successfully produce in court will work to sway Judge Garcia's decision in this case, as nothing has before. There will always be those individuals set in their ways about marijuana, it is just unfortunate that someone in such high legal standing can rule decisions based on false pre-conceived notions. In the Thompson Jr. case two years ago, Garcia said in court, "If you continue to smoke, I will continue to put you in jail until you stop using." Now replace "smoke" with "medicate" and decide for yourself where the crime truly lies.