Should Kids be allowed to take Medical Marijuana to School?
Posted by Marijuana Doctors on 05/25/2015 in Medical Marijuana News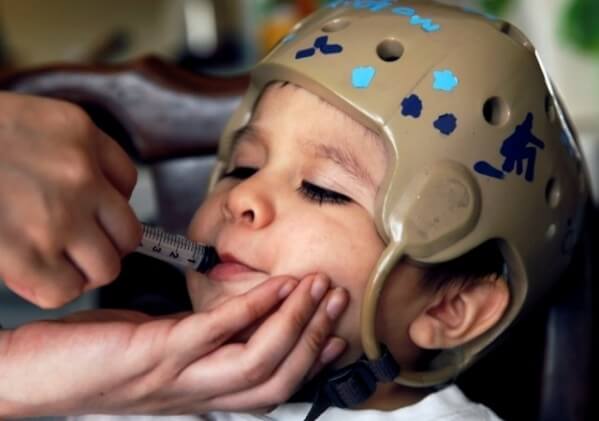 Many students have the right to take their ADHD medication or Asthma medication at school, yet due to Federal Law, more specifically the Drug Free School Act, Cannabis isn't allowed on school campuses. Although there are kids who need to use cannabis to control their seizures, such as the case of Genny Barbour who suffers from epilepsy and autism.
The school where she is going to is denying her the right to use cannabis oils, which helps with her seizures. While from a legal perspective they do have a concrete position, the question we must ask ourselves is whether it is correct to deny a medical patient medicine regardless of the location.
Drug Free Schools?
However, if we take a look at the law that is not allowing Genny to take her medicine, we must put things into perspective first. Are our schools drug free?
Hardly! With amphetamines (Adderall) and methylphenidate (Ritalin, Concentra) being prescribed to children like candies for well…being children, our schools are far from 'drug free'. Yet for some reason we do not fear the mental development of our kids under these substances. Since Uncle Sam said it was okay, we'll drug our children and feel like we're doing a good job.
In most cases ADHD medication are prescribed when simple things like 'exercise or routine' would do. In the case of Genny, no amount of exercise would help her condition. Traditional pharma medication is far less effective and much more toxic to the body. In her case, Cannabis oils are a necessity for living a better life. Yet she is forced to go home to take her medication.
Legislators versus Health Experts?
This is what happens when you leave the issues of health in the hands of legislators. For the most case, the people who vote on these laws have no medical background and frankly, they don't really care. It is absolutely absurd to think that we live in a time where medicine is being denied to those who need it, regardless of age and location.
Sure, we don't want 9th graders to be bong toking in the parking lot, but in the case of cannabis oil used for seizure disorders; this would never be the case. The cannabis oil is usually placed in a pill and swallowed; it does not produce a high and allows the patient to continue throughout the day without the fear of a hundred seizures occurring.
It's time we discard the false morality imposed by us through the Reagan years and embrace a more sensible approach where human health is one of our primary concerns.
Do you think that medical cannabis should be allowed on school grounds to those who need it?