Israel Marijuana Research vs. United States Marijuana Research
Posted by Marijuana Doctors on 10/26/2016 in Medical Marijuana Research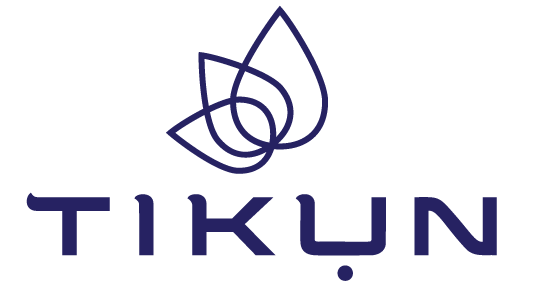 Government backing of marijuana research makes all the difference. It has in Israel, where the Ministry of Health is a huge proponent of the medical marijuana industry. Both the government as well as Israeli medical companies are pushing hard to support scientific research; even ultra-conservative religious leaders like Rabbi Yaakov Litzman are on board. Litzman serves a dual role as both orthodox rabbi and Health Minister to the tiny country. Litzman says "we must take the morality out of marijuana". Israel is already a pharmaceutical leader and big supplier to the US, and the small country has made major investments in cannabis production in hopes of making medical marijuana a leading export as well.
Litzman's decision to back the research was due largely to the benefits of marijuana and how it has been shown to help sick people. In fact, in 2015, nearly 25,000 patients were being treated with cannabis, for a host of ailments such as cancer, AIDS, epilepsy, Tourette syndrome, multiple sclerosis (MS), and Crohn's Disease. The number of treated patients is expected to keep climbing, potentially meaning hundreds of millions of dollars added to Israel's economy.
Currently, Israel does not allow marijuana or extracts to be exported, but in September, their Agricultural Minister, Uri Ariel, announced his intention to do so, and companies are already making strategic moves to be ready when it happens. A leading Israeli company, Tikun Olam, is working to get patents on its best strains and is creating joint ventures with Canadian and American companies. Tikun Olam is purported to have developed a plant strain with the highest level of tetrahydrocannabinol (THC) ever grown, and another plant with a high cannabidiol (CBD) level minus the psychoactive chemical, which could have great benefits for children or people who need treatment without having to spend the day in a mental fog. Another private company, iCAN, which does cannabis research, has invested over $50 million in 2014 and 2015 in the licensing of medical marijuana patents. The company expects to double that investment to $100 million by 2017.
Israel is not without its problems. There are still critics of the medical marijuana research movement and strict regulations that make research very difficult. Nevertheless, restrictions are loosening, and the country remains the leader in agriculture as well as science and technology, largely because the government has come a long way in its thinking and support. Another big stride is that cannabis is not a religiously restricted food in the Jewish religion; in fact, Jews are permitted to eat anything natural that helps one stay healthy, which is why medical cannabis has been accepted by religiously conservative rabbis and other church leaders. The government continues to be thoughtful and decrease restrictions, meaning scientists work with increasing ease to test and study.
Unfortunately, the freedom that Israeli scientists have is not shared by U.S. scientists. Laws in both the United States and Israel used to be the same restrictive set. Marijuana is still considered a Schedule I drug in the US (per the US Controlled Substances Act), and the massive red tape discourages even the boldest scientists from even touching the research. Reportedly, even if a scientist follows all the procedures, the permits are most often disapproved by the applicable agencies. Because of this trend, there are currently no major American companies with a medical marijuana drug on the market, despite the fact that it has been legalized in 24 states. In August, the Drug Enforcement Agency (DEA) continued the trend by denying two petitions to reschedule marijuana under the Controlled Substances Act (CSA). Marijuana thus remains a schedule 1 controlled substance, along with heroin, Quaalude, and LSD. DEA stated that marijuana "does not meet the criteria for currently accepted medical use in treatment in the United States; there is a lack of accepted safety for its use under medical supervision, and it has a high potential for abuse." For a country that prides itself on being the world leader of all things, ironically the U.S. seems dead set on losing the race to study medical marijuana.
Yet the petitions and push for studies continue, including an open invitation to patients everywhere, to participate in a nationwide/worldwide crowd-sourced cannabis peer-reviewed study in order to contribute data that will help to prove the medical benefits of marijuana, by downloading the free MarijuanaDoctors.com mobile app — or registering on the company's mobile site or website online — participating patients will use the Symptom Tracker feature to document data about their specific symptoms, and the benefits of medicating with marijuana has on their condition. If you are a state-qualified medical marijuana patient — or just a patient who uses marijuana as a medicine — in the United States, or worldwide, you can participate to help prove that marijuana is medicine. In addition to collecting data that will help facilitate the rescheduling of cannabis, patients can also use the tracker to monitor their personal progress, while gaining further insights on how to further improve your condition. Furthermore, the cannabis titration data will be featured in the company's free monthly newsletter, allowing readers to monitor the study's overall progress and unfolding developments.
The economic boom that Israel will see pales in comparison to the potential size of the US market for legalized marijuana, which could be worth $22 billion by 2020. For the sake of patients nationwide, it is time for the U.S. to join the race and follow in Israel's footsteps now before it's too late. For more information and to get started using the Symptom Tracker now, please visit MarijuanaDoctors.com