Israel Creates New Strain of Medical Marijuana, For Kids!
Posted by Marijuana Doctors on 02/10/2015 in Medical Marijuana Research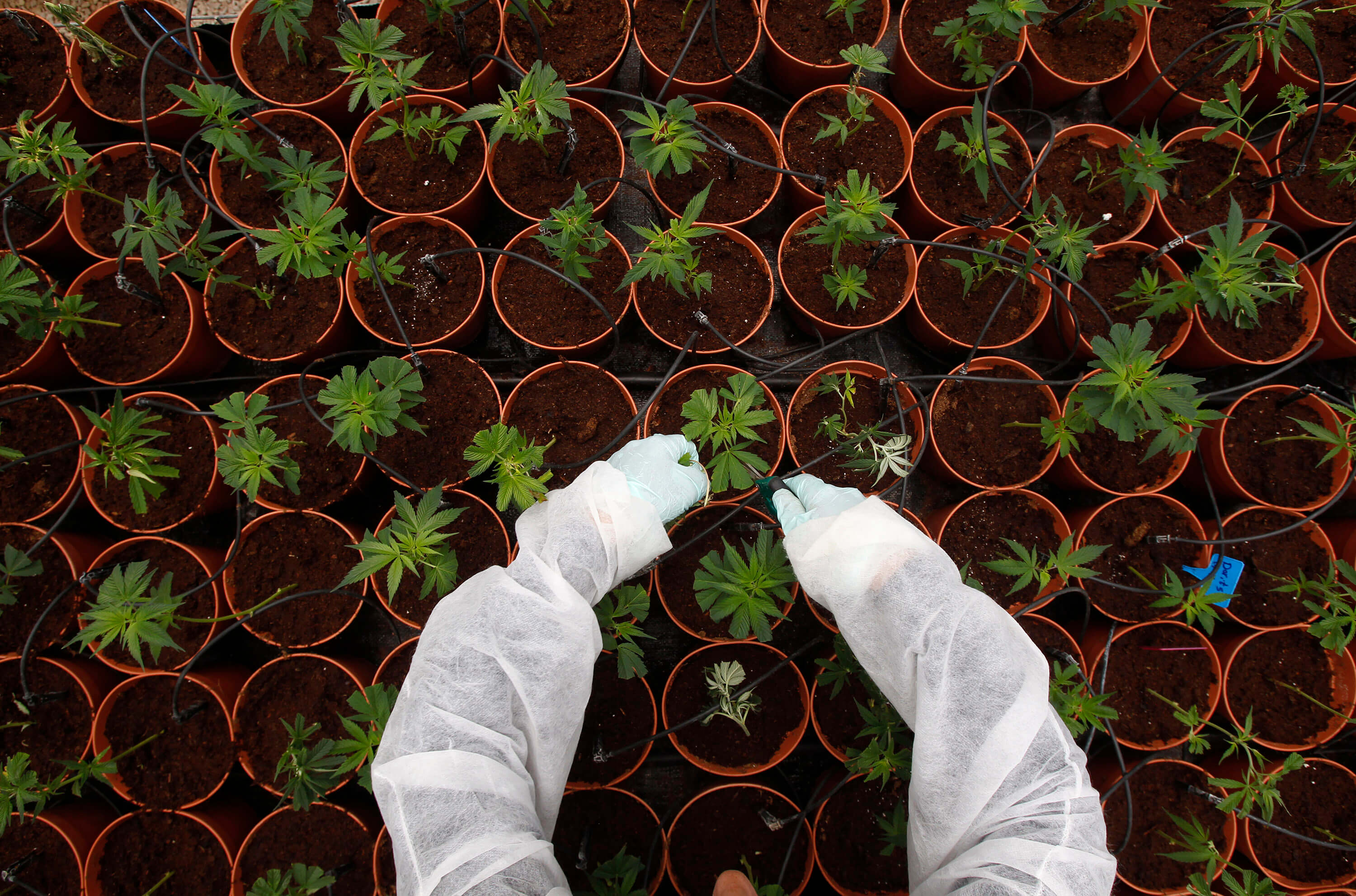 Israel has long been lighting the way on medical marijuana, and now they are proving yet again that they are indeed the worlds leader in medically understanding, researching, discovering, developing, and utilizing, marijuana. Israel has generated a lot of interest from investors world-wide, because of its "botanical high-tech" medical cannabis. And now, an Israeli producer, Tikun Olam, reveals that they have entered into a partnership with a Canadian producer to create a new strain of cannabis, specially formulated to help reduce the seizures of epileptic children, without getting them "high".
Being carefully tended to in a greenhouse in the mountains of Gaililee, Israel, this new strain grown specifically without any associated high, has been angelically named after the archangel "Rafael", the patron angel of healing. This high-less cannabis creation is the perfect solution for patients looking for the medical benefit of marijuana, without wanting to be at risk of the marijuana high-effect.
Although Israel is considered the world leader in science on the medical uses of cannabis, the government has only permitted the export of medical data, information, and gathered knowledge, so far. Export of any actual marijuana is completely prohibited by law.
According to the senior medical adviser in the Israeli Health Ministry's cannabis unit, Michael Dor, agricultural government officials support the export of Israeli cannabis, however there is still resistance from top officials in the police force, army, and executive branch. Dor added that exports face strict and rigorous international legal requirements, and those officials "don't want Israel to be seen all over the world as a country that exports weapons and cannabis." Despite this fact, Israel's teams of medical cannabis researchers and developers are still drawing a large amount of global interest.
However there is a concern that if Israel continue to not export, in all likelihood, "the knowledge will leak outside Israel, and the knowledge is worth a lot of money," Dor said.
Cannabis research by Israel began over 50 years ago, and despite not having legalized marijuana for recreational use, they continue to avidly study its medical uses in a  growing public-health program.
"I went to Israel because I was frustrated. Israel is the one place in the world that combines the scientific expertise, world-class universities and scientists. It's so exciting," explained Shackelford, a Harvard-trained physician, who is conducting research in Israel because the U.S. drug laws block clinical studies. This year Shackelford  will lead studies on pain, skin disorders, seizure disorders, several types of cancers, migraine headaches, and post-traumatic stress disorder.
Medical cannabis was first approved in Israel in 1992. By 2007 the Health Ministry had implemented a comprehensive medical cannabis program, Now more than 20,000 patients are enrolled in the program and legally use marijuana medically. Numbers are expected to rise to 30,000 by 2016.
Another Canadian producer drawn to the Israel's expertise is, MedReleaf, who partnered with Tikun Olam ( "Healing the World" in Hebrew), in May 2014. MedReleaf is now producing non-intoxicating strains, that have a high concentration of cannabidiol (CBD) and low tetrahydrocannabinol (THC), which means the strain varieties are powerful anti-inflammatories without any narcotic effect. Neil J. Closer, the chief executive of MedRelead, explained, "Tikun Olam shares their 10 years of data, so we can say, 'Our Israeli partner has treated 817 patients with Crohn's or colitis or Alzheimer's, and they know that this variety, with this dosage, is the optimum."
"In the right hands, it could really help a lot of people," said researcher Ruth Gallily, a professor emerita of Hebrew University.