Is Pot Safe For Pregnant Women?
Posted by Marijuana Doctors on 11/25/2015 in Medical Marijuana Trends
While expectant mothers claim cannabis cures morning sickness, experts and the American Medical Association (AMA), are warning mothers against smoking pot while pregnant.
Expectant mothers who claim that marijuana is better for their unborn child than the prescription medication options available, have reported using cannabis to cure their morning sickness, claiming that marijuana reduces the severity of the morning sickness symptoms, while further stimulating an appetite and allowing the mommy-to-be to eat without vomiting.
However the AMA has responded with warnings claiming that the risks can outweigh the benefits. "Marijuana use during pregnancy and breastfeeding poses potential harms."
Despite the AMA warnings, many of the women claim their children have displayed little to no lingering effects as a result of their pot use. Further referencing a Jamaican study to substantiate their claims, citing that the residual effects are no different than that of a birthed child who has been exposed to marijuana a few days prior.
Studies on rats, however, have shown otherwise, resulting in brain damage of the newborn babies.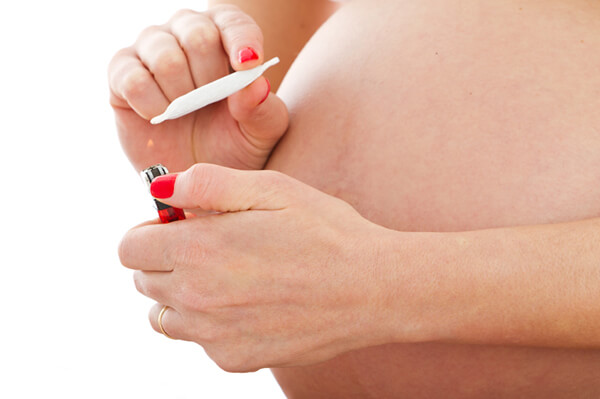 A recent study of 165 New Zealand children reported that infants had improved brain development when compared with children whose mothers did not smoke cannabis while pregnant. However despite the results, Arijit Chakrabortty is not advocating that all pregnant women smoke marijuana, just stating that the more marijuana the mothers smoked, the better their children performed in the test. "We are not recommending on the basis of our findings to start smoking marijuana. Previous studies suggest marijuana had some ill effects on other neurodevelopmental domains. One improvement in one particular neurodevelopmental domain does not suggest holistically the brain is performing better."
The AMA responded that while the study may have had positive findings, it is not an extensive enough study and should therefore not be considered as a basis for approving the smoking of pot during pregnancy.
A further warning issued by a representative of the Fetal Alcohol Network, states that much like alcohol, the dosage of 'safe levels of marijuana' is still unknown, and says that all drugs and alcohol should be avoided during pregnancy. "This is another piece of the puzzle, that there is no safe amount."