Iowa Senator Makes 11th-Hour Push to Legalize Medical Marijuana In America's Heartland
Posted by Marijuana Doctors on 03/28/2014 in Medical Marijuana Legalization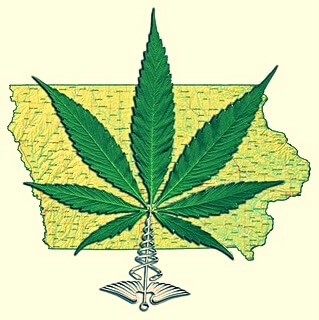 In an eleventh-hour effort to win approval for the legalization of medical marijuana in Iowa, Senator Jack Hatch – a Democrat out of Des Moines – made a last-minute attempt to have this controversial issue tackled before the end of the calendar year's legislative session.
Seeking the Democratic Party's nomination for Iowa governor, Jack Hatch spoke at a Statehouse news conference where he was featured alongside twelve children that are directly affected by seizures. The children's parents believe that their conditions can be alleviated by the use of medical cannabis and are members of the Epilepsy Foundation of Iowa.
To date, more than 2.3 million Americans live with a neurological condition known as epilepsy, a medical diagnosis that includes recurring seizures. More than 1 million of them live with uncontrolled seizures, a frightening event for patients and family members alike. Some of these epileptic patients may be helped by surgery or other non-drug related treatments, but for many, the answers have yet to be discovered. Those with uncontrolled seizures must live with the continual risk of serious injuries or even loss of life.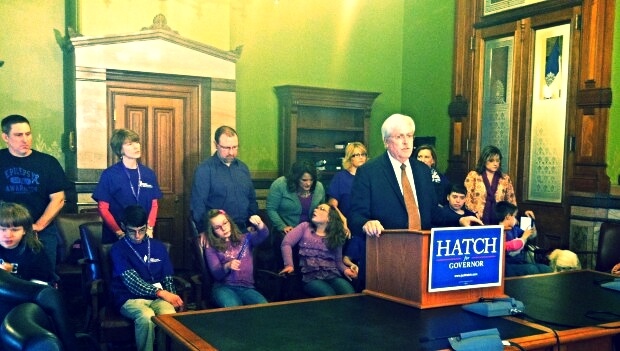 (Above: Although Hatch's proposal likely faces steep odds of winning approval, it is primarily due to the late arrival of his proposal and not his overall legislative beliefs. Most policy bills have already received extensive debate by lawmakers, and lawmakers are beginning to shift their focus on state spending bills as they push for adjournment that is expected in the next few weeks.)
While only some scientific evidence exists regarding the effectiveness of marijuana for the management of epilepsy, these studies are animal-based and cannot be completely drawn in comparison to that of a human. The tests examined the active ingredient in marijuana, most notably Delta-9-Tetrahydrocannabinol or THC. Animal studies suggest that THC can control seizures that are not responsive to other traditional treatments such as phenobarbital, primidone (Mysoline), phenytoin (Dilantin), carbamazepine (Tegretol) and valproic acid (Depakene).
Legislation to legalize medical marijuana in Iowa was introduced to the state's Senate earlier this session, but unfortunately it was immediately declared dead because no Republicans would agree to co-sponsor the bill. Noting that five Senate Republicans had already agreed to co-sponsor a resolution to conduct a study of medical marijuana, Hatch said he is working on redrafting the previous piece of marijuana legislation to permit a narrow focus for legalizing the medicinal facet of cannabis.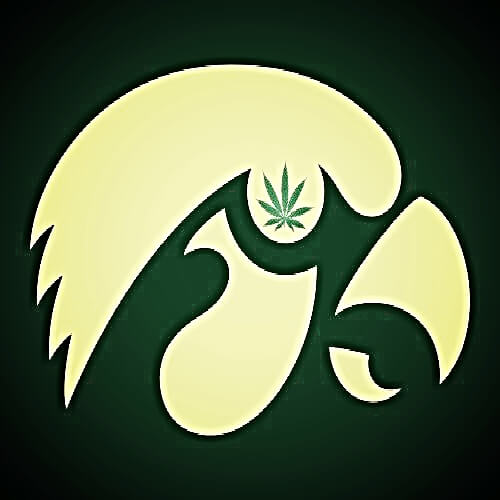 Senator Hatch's proposal would allow Iowa doctors to recommend medical marijuana as an alternative treatment option. As medicine, marijuana would help to relieve epileptic seizures. The proposal would also permit patients to obtain the drug from out of state without fear of prosecution for using the drug in Iowa.
Most strains that are low in tetrahydrocannabinol – the compound in marijuana that is psychoactive – are not utilized for seizures. In fact, strains that are high in cannabidiol – or CBDs, which have medicinal properties but no psychoactivity – are often the go-to choice for those with seizures. Scientists believe that CBDs within cannabis assist in quieting the excessive electrical and chemical activity in the brain that typically causes seizures.