Initiative To Legalize Recreational Marijuana in California — Proposed Ballot Initiative
Posted by Marijuana Doctors on 09/19/2016 in Medical Marijuana Legalization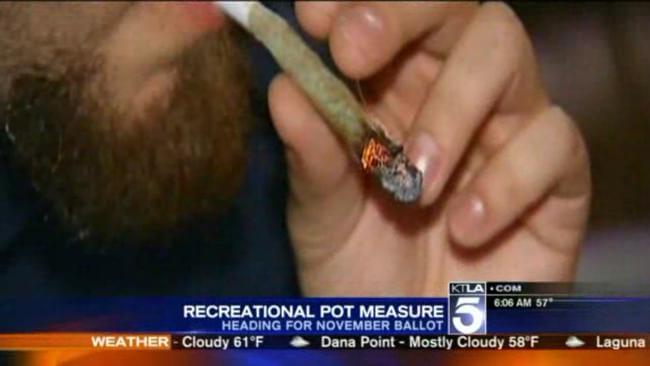 There's talk of a new gold rush in California, and cannabis speculators are hoping to recreationally capitalize on it. This June the state approved a November ballot measure that allows voters decide whether to legalize the recreational use of marijuana. Troy Dayton sees the motivation behind the fever. The CEO of cannabis investment and research firm ArcView Group acknowledged the economic lure, saying, "The rush is on for sure."
Industry experts have noted an increase in investor interest as well as an upswing in efforts to fund outdoor and indoor cultivation, product manufacturers, testing laboratories, and licensed cannabis shops. Not surprisingly, given the likelihood that voters will give the nod to legalize recreational marijuana use and the massive size of the Golden State's weed market, they are also seeing a boost in out-of-state interest.
A Flurry of Cannabis-Related Prospecting Activity
Cannabis-related investing in California is booming, according to Dayton, including property investments and other tanglibles, in order to take advantage of the effort to legalize recreational marijuana. The marijuana legalization initiative imposes a 15 percent excise tax on the retail sale of cannabis and designates state agencies to regulate and license the industry. While there is also a cultivation tax, California medical cannabis is exempted from some of it.
Several Southern California desert communities such as Desert Hot Springs welcomed large-scale marijuana cultivation businesses and the anticipated boost in local job creation and increased tax revenue. Officials in Adelanto have responded by creating a cannabis cultivation ordinance and application process. Leslie Bocskor, president of marijuana-based advisory firm Electrum Partners, agrees that Southern California is seeing a surge of activity, especially in areas like Coachella Valley, and notes that money is also streaming into Nevada's cannabis industry. Silver State voters will be deciding this fall whether to legalize marijuana for recreational use there.
Four states — Alaska, Oregon, Washington and Colorado — have already decriminalized recreational marijuana use. Washington D.C. and approximately half of the Nation's states have previously legalized the use of medical marijuana. Managing editor of Marijuana Business Daily, Chris Walsh sees the economic potential, stating that if California passes the initiative legalizing recreational marijuana, retail pot sales will "surpass the entire medical and recreational sales market" that currently exists. Those sales are nothing to sniff at – retail sales of cannabis nationwide are expected to top $4.5 billion this year, according to Walsh. Sales growth in the marijuana industry has been strong during the last few years; sales doubled in the U.S. from 2013 to 2015. Former investment banker Bocskor agrees, claiming that cannabis is one of the "most profitable industries" in the U.S.
More Profit Per Square Foot
Sales per square foot is a common retail industry metric, often used to show a selling space's productivity. With that in mind, cannabis retailers average annual sales per square foot can be more lucrative in terms of than some the most well-known storefronts in America.
According to MBD data, marijuana storefronts average $974 per square foot in annual sales, which is considerably higher than the $180 average of department stores, and well above the $930 average per square foot revenue at Whole Foods.   Another perk is that because cannabis generally doesn't take up a lot of shelf space, a small dispensary can still squeeze a lot of product in.
California Cannabis Sales Could Reach $6.4 Billion
The revenue potential of having more marijuana shops in California is significant. ArcView estimates that recreational marijuana in California is currently a $2.7 billion industry, and projects that by 2020 it w
ill have grown into a $6.4 billion market when including both medical cannabis California dispensaries and the adult use market. In fact, California's Legislative Analyst's Office issued a report last month forecasting additional revenues in excess of $1 billion annually from excise taxes stipulated in the proposition. Prospectors should get too worked up yet, though – some analysts predict that is the measure passes, the Golden State still won't be seeing any licensed and selling recreational shops until about 2018.
Analysts also point out that cannabis businesses face additional risk due to federal banking laws and other unique industry challenges such as Section 280E of the U.S. tax code. Section 280E penalizes businesses that engage in "trafficking in controlled substances" by prohibiting credits and deductions other businesses enjoy.
Not everyone is situated to reap financial rewards if the measure passes. For example, the California Correctional Supervisor's Association opposes the proposition. It's easy to see why –the measure's fiscal impact on state and local government budgets indicate it will reportedly save upwards of "tens of millions of dollars to potentially exceeding $100 million ann
ually" based on court, police and correctional institution savings.