An Increasing yet Problematic Trend: Medical Refugees
Posted by Marijuana Doctors on 10/25/2013 in Medical Marijuana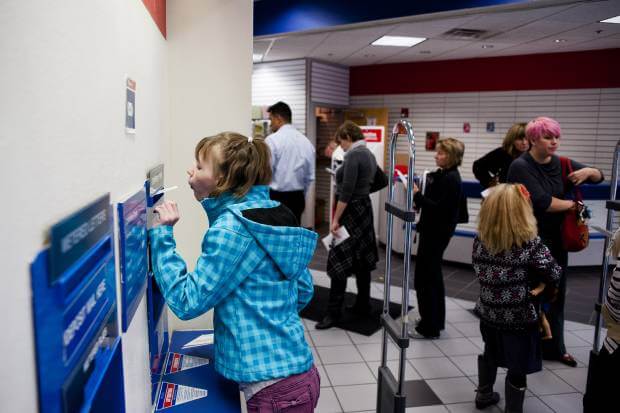 The Lyles family in Northeast Ohio recently found themselves having to uproot their lives and reestablish themselves in Colorado, to provide the proper treatment for 18 year old daughter, Jordan. Operating on the cognitive level of a first grader, Jordan was diagnosed after ten years and numerous medical specialists, with Dravet syndrome, a rare form of epilepsy. After suffering from nearly a decade of harmful side effects from a cocktail of prescription drugs, Jordan's potentially fatal seizures in conjunction with her medications have robbed her of a normal life, mother Paula said.
This life-changing decision, to move nearly halfway across the country has become increasingly popular amongst families of children with similar conditions to Jordan's. Dravet syndrome specifically has driven numerous families, including the Figi family whose young daughter inspired the CBD rich strain, Charlotte's Web, to move to Colorado where marijuana is both recreationally and medically available for safe access.
Of daughter Jordan, mother Paula Lyles said, "She would have been going to prom, off to college, it has cost a lot. Instead, we play Sesame Street. We like to color, do all the things a 4, 5 or 6 year old would like to do." As a result, the Lyles have become what are referred to as "medical refugees," seeking proper cannabinoid treatment for Jordan in legal states, which has proved to be successful on children with both Dravet's syndrome and similar conditions. Father Robert Pickering of four year old Eva diagnosed with Dravet's syndrome has said that he firmly believes CBD treatment is the only path to save her. "There need to be more people willing to speak up and we need to legalize this to save children," he said.
Pickering went on, "Not just children, but many people this can benefit. It's enormous. It's a big transition to uproot families and go somewhere else just to get your child treated. It's crazy to me. I mean, if the answer is the answer, then why can't we do that here? Who's going to stop that?"
These questions, which come from an absolute place of honesty and frustration, are asked over and over again and have yet to be answered. Many states, including most recently, the District of Columbia, have announced that they are taking their time in setting up near-flawless medical marijuana programs so as to ensure a sustainable future for these states. However, time is of the essence for families such as the Lyles, the Pickering's and the Figi's. The future of these children in desperate need of CBD treatment is in the hands of state legislators arguing over whether marijuana is medicine.
Medical marijuana legalization in this country has incidentally fallen at the wayside, it seems. And though many are unable to see it this way- the issue truly is a matter of life and death – as illustrated by these determined families. Surely, there has to be a better way. The Lyles split up, remaining partially in Ohio and partially in Colorado, to ensure proper access to medical marijuana. They are hoping an iniative for medical marijuana in Ohio by 2014 will be successful, so they can receive the same treatment back at home.
Dr. Sanjay Gupta, CNN's own medical correspondent, created a documentary appropriately titled "Weed" featuring several children with Dravet's syndrome and the positive impact marijuana has had on improving their condition. "If you look at studies in the U.S. you come to find that the vast majority of studies were designed to find harm with marijuana, so there wasn't a lot of emphasis on trying to find benefits…You start to realize this is a medication, one that can work when other drugs don't work…Every child that has tried cannabis after going through meds to treat epilepsy – has had some benefit. Some have had incredible benefit, off all medications. But it's hard to study a substance in the U.S. that is illegal. Those studies are hard to do and that is part of the problem."