Illinois: Working to Creating New Medical Marijuana Card Program
Posted by Marijuana Doctors on 05/10/2013 in Medical Marijuana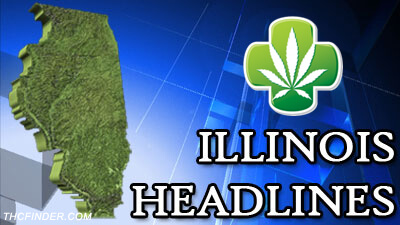 On Wednesday, a key Illinois Senate committee passed a piece of legislation that would bring legal medical marijuana to the state of Illinois. The marijuana measure was approved by a vote of ten to five by the Senate Executive Committee late Wednesday night and surprisingly made it past this committee despite a growing concern of law enforcement groups voicing a strong enough catalyst.
The measure is now on its way to becoming considered by the full Senate for a final hearing and decision. The Senate, which approved a similar and stricter legislation in 2009, shows signs of this potentially being able to gain enough support to make Illinois another medical marijuana state. This measure was already favored by the states' House of Representatives last month and Governor Pat Quinn has even stated his nonchalant "open-minded" approach on the matter.
Deputy Director of Government Relations for the pro-legalization notorious Marijuana Policy Project, Dan Riffle, has applauded the state's Senate Executive Committee's vote of support and expressed immense hope that the full Senate will follow their lead. Riffle hopes that Senate will agree that debilitating and terminally ill patients would benefit greatly from medical marijuana. They should not have to run the risk of being arrested and prosecuted for a plant that brings them relief they cannot find anywhere else.
This measure would establish a four-year pilot program during which patients who suffer from diseases such as cancer, HIV and multiple sclerosis, would be able to receive a special medical marijuana identification card that would allow them to buy a specific quantity of medicine. Patients would be allowed up to two and a half ounces of medicine, which would be made readily available at one of the state's sixty licensed medical marijuana dispensaries.
In the event that the full Senate shows majority support for this measure, it will be headed to the Governor's desk for his signature. Then, Illinois would be set to become the nineteenth medical marijuana state in the United States. After the recent passage of Maryland's medical marijuana measure, it became clear that their program is on a very strict and limited basis, not fully enough to determine it as a functional program. It is said that Illinois' proposed program would serve as model legislation for the rest of the country looking to legalize.
Marijuana Doctors Recent Posts