Illinois May Become 20th Medical Marijuana State Next Week
Posted by Marijuana Doctors on 07/30/2013 in Medical Marijuana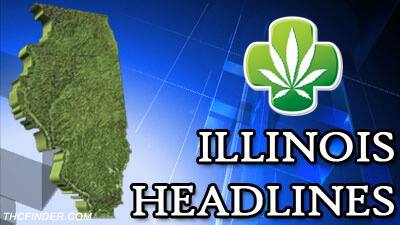 In less than one week, Illinois may be the 20th state to legalize medical marijuana for patients with one or more 33 debilitating conditions.  Under Illinois law, if the Governor fails to stamp his signature onto the bill either to approve or veto it, the legislature bill will automatically become law. House Bill 1 would allow patients that are suffering from specific medical conditions such as cancer, multiple sclerosis and HIV/Aids obtain and use medical marijuana as an alternative treatment option.
Illinois patients only need the John Hancock of Governor Quinn on House Bill 1 for medical marijuana to become law, making it the 20th State to approve the medical use of the herb. Patients have been waiting nearly 3 months for Governor Quinn's signature despite indications that the Governor supports the bill. At a public conference, Governor Quinn addressed the issue of medical marijuana cards and sympathized with the plight of military veterans who would benefit from medical marijuana.
"It's an important bill," said Governor Quinn. "I'm going to look at the bill from top to bottom as we do every bill. But I'm very open minded on this." But since then, nearly 3 months have passed and Governor Quinn has been silent on the matter. Illinois patients have waited over 10 years for the legislature to allow the use of medical marijuana for patients with specific life threatening conditions.
House Bill 1, which is less than 1 week, will determine whether Illinois becomes the 20th medical marijuana state in the United States of America. Qualified patients would be able to obtain medical marijuana under the four-year pilot program from one of 60 medical marijuana dispensaries. Patients with a specific medical condition will have to register with the state's health department and have written certification from their physicians. Patients will be limited to possessing up to 2.5 ounces of marijuana every two weeks.