How to use Cannabis for Mood Disorders
Posted by Marijuana Doctors on 11/21/2015 in Medical Marijuana Conditions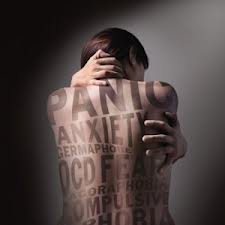 When it comes to the treatment of mental disorders, there is a whole lot of discrepancy. Conventional thinkers like to state that marijuana actually increases mood changes to be negative. Maybe it has to do with the fact that the brain and all it brings, especially emotions and moods, is very difficult to study or understand. But with the legalization of medical marijuana, more studies reveal just the opposite. When working together with a well-trained psychologist, medical marijuana can be very effective indeed.
The cannabinoids in marijuana create an effect that is called mood elevation. Sometimes when a person suffers with anxiety, sleep deprivation and mood disorders, the body is not producing the cannabinoids needed to sooth the condition. This is where medical marijuana comes and replaces the body's cannabinoids with the cannabinoids in the plant. This has then the desired effect.
How do you use the marijuana to bring relief? Let's look at a few mood disorders and how to use marijuana in each case:
Insomnia – When having trouble to sleep, a good idea is to digest marijuana in the form of a cookie or something a little before bedtime. It takes about an hour to kick in, but is much better than hard chemicals. The next morning you should wake up with a clear mind and relaxed
Anxiety – As marijuana can cause a slow-down effect in the though process, it definitely can help a person to relax more. Here it could be smoked or vaporized.
Depression – For depression, marijuana could be smoked or indigested. Obviously marijuana is not an instant cure for depression, but it can elevate the mood and relief thought patterns that many times swing out of proportion. It is advisable to treat the root cause of depression and use marijuana as an aid.
Bipolar Disorder – People with bipolar disorder understands how hard it is to function in a "normal" world. People living with them also know how difficult it is. Marijuana functions here as a mood stabilizer and the effect last long after it was smoked. It is far healthier than other medication prescribed by a doctor as it would not harm the body.
The place that marijuana has in the treatment of mood disorders should not be underestimated.