High Times for Weed on Wall Street
Posted by Marijuana Doctors on 12/25/2014 in Medical Marijuana Research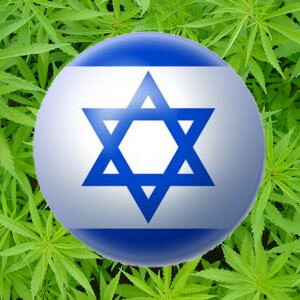 According to a recent report in Globes business newspaper, an Israeli-based company called, One World Cannabis (OWC), is set to be traded on Wall Street, just as soon as they merge with Dynamic Applications.
OWC joins the ranks of other Israeli companies, Therapix, Cannabics Pharmaceuticals and Breed It, already hedging their bets on weed on Wall Street.
Many Wall Street analysts predict that marijuana will become legal throughout the United States and will be a multi-billion dollar industry. Israel has approved allowing family doctors to prescribe medicinal marijuana.
One World Cannabis' focus is on the research and development of cannabis-based treatments for diseases, including Parkinson's disease, epilepsy, and diabetes. And they intend to generate clinical data for various medical conditions based on the development of specific strains of cannabis, the combination of the THC and CBD cannibinoids, as well as optimal dosage. Their first clinical trials are set for Post Traumatic Stress Disorder (PTSD), seizures, fibromyalgia, and psoriasis/basal cell carcinoma. The second set of clinical trials, still in the process of acquiring funding, will focus on Crohn's Disease, Alzheimer's Disease, Parkinson's Disease, pediatric epilepsy, prostrate cancer, diabetes, Tourette's Syndrome, migraines, and chronic pain.
Cannabics Pharmaceuticals recently obtained permission from the Israeli Health Ministry to establish an advanced R&D laboratory for the use of medical research in the field of cannabinoid science. Their focus is on developing and marketing drugs, therapies, and food supplements, based on the active ingredients found in the range of uniquely different strains of the cannabis plant. It is their  hope to be one of the first companies in the world to commercialize indication specific and clinically tested cannabis-based medical products. CEO of Cannabics Pharmaceuticals, Dr. Zohar Koren, CEO, explains that, "The exciting scientific field of cannabinoid research has been largely neglected throughout most of the 20th century due to a total ban on this field of research. Thus, the available scientific knowledge regarding active cannabinoids and their mechanisms of action in various disease pathways is dramatically lacking in comparison to other therapeutic fields. There is a huge space of uncharted territory to explore with regards to the potential therapeutic roles of this class of compounds for diverse indications."
Therapix Biosciences Ltd is a specialty pharmaceutical company with a focus on synthetic cannabinoid-based therapies. It has to date invested $1.5 million into the medical cannabis company, LaraPharm, which is currently underway developing a formulation of THC, that could ultimately be administered through an inhaler.
Through its Israeli subsidiary BreedIT Ltd, BreedIT Corp develops state of the art, advanced afro-breeding solutions, for growers and researchers alike.
Commenting on the news that One World Cannabis will be joining the other Israeli weed companies on Wall Street, Jason Draizin, CEO and founder of MarijuanaDoctors.com, responded that, "Because of Israel's legal medical marijuana market place, we will finally begin to see true scientific and empirical data being defined through their research efforts. This is a great development for the medicine behind medical marijuana, as well as MarijuanaDoctors.com, as this research is going to further validate the cannabis as a therapeutic treatment alternative."