High Time The NFL Come Out The "Cannabis Closet"
Posted by Marijuana Doctors on 03/22/2016 in Medical Marijuana
Until recently, the NFL has irrefutably denied all claims that there is a link between football and concussions and the disease, Chronic Traumatic Encephalopathy (CTE). Despite this acknowledgement, the NFL and the NFL Players Association, maintain a strict policy prohibiting players from cannabis use — disregarding the claims from an overwhelming amount of players, who say that marijuana use is beneficial both in pain relief, and even possibly, concussion prevention.
As a professional football player, "your job automatically gives you the symptom of chronic pain," explains Eugene Monroe, the current Baltimore Ravens offensive tackle, who has been playing in the NFL since 2009. "You're hitting each other as hard as possible every single day in practice. Your body is in pain a lot of time."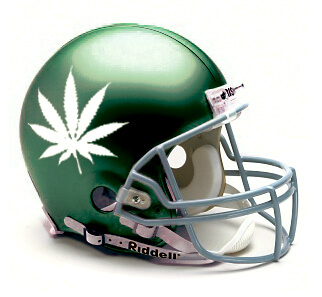 As medical marijuana continues to go mainstream, as more states legalize cannabis for medical use, more and more players are turning to pot instead of pills for pain relief, despite risking potential punishment from the National Football League.
Currently the only medical options on the table for players in pain, is either a prescription for anti-inflammatory medications or, opioids, forcing players to risk possible addiction, or even overdose. "All over our country people are addicted, and that's happening in our locker rooms," says the Baltimore Ravens offensive tackle, Eugene Monroe.
A class action lawsuit was filed against the 32 NFL teams, last year, by former players testifying that team coaches, physicians, and NFL staff members, pushed them to take painkillers, to get them back onto the field. The case is now sitting with the federal courts in the northern district of California.
Addressing the current medical marijuana policy — or lack thereof — during the Super Bowl week, Roger Goodell, the NFL Commissioner, said that, "It's an NFL policy and we believe it's the correct policy, for now, in the best interest of our players and the long-term health of our players."
Goodell went on further to acknowledge that while there may be scientific developments about the use of cannabis, it is not enough. "I agree there have been changes, but not significant enough changes that our medical personnel have changed their view," he explained. "And until they do, I don't expect that we will change our view."
According to the NFL Players Association, "Marijuana is currently a banned substance under the collectively bargained Substances of Abuse Policy. Both parties to the Policy (NFL and NFLPA) seek guidance from the independent medical professionals who administer the policy, and no change to marijuana's status as a banned substance has been recommended by those medical professionals."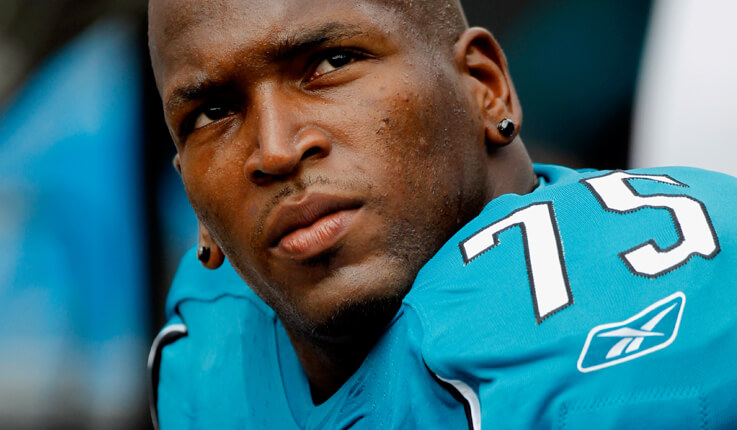 But Monroe — the first current NFL player to publicly come out the "cannabis-closet" — believes that it is time for more research to be done, to address the possible benefits of medical marijuana. "The NFL will need to have legitimate information before they remove marijuana from the banned substance list and ultimately not hurt their product in the field," says Monroe. "But there's opportunity in that space also, for the NFL to get involved and maybe lead efforts."
In addition to Monroe, retired players are also coming forward and admitting to their marijuana use, while playing in the NFL, saying that cannabis use is common among players, despite such admissions potentially having a career-ending effect.
Nate Jackson, who retired from the Denver Broncos after six brutal seasons, called on the NFL last year, to reconsider its policy on pot, admitting that while he started recreationally using pot in high school, it wasn't until his professional football career, that he started using marijuana in earnest, to medically manage his pain on and off the field.
"Cannabis has been part of my football experience since I started," said Jackson. "I never liked the pills and medicated with cannabis."
On the other side of the spectrum, the dean of research for New York's University of Sports and Society program, Art Caplan, feels that it is still too early for concussions to be treated with cannabis. "I think the science on concussion is nonexistent. I hear it said. I think it's just talk," stated Caplan.
Caplan, went on further to say, that as more states legalize medical marijuana, the NFL will eventually have to catch up. "(The NFL has) to bring their policies in line. It's absurd to work in the Nancy Reagan 'just say no' frame when we have acceptance of use sweeping through the U.S. at a rapid rate," he said.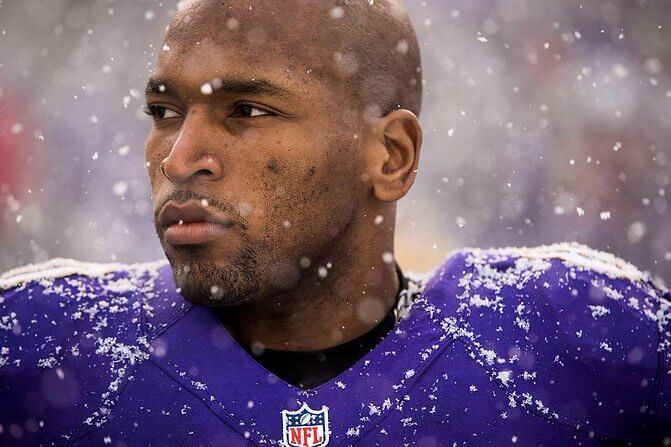 But for players on the field, like Eugene Monroe, marijuana is isn't simply a means to getting high and blowing off steam after a rough game, its an opportunity for them to live life in a little less pain. NFL players are essentially this era's version of gladiators, we expect — no, we DEMAND!! — that they push it to the ultimate max, 100% percent of the time. We demand their maximum effort, and push them to preform past the point of absolute extreme. And as research continues to now come in, confirming the fact that concussions lead to traumatic brain injury, it is time we see past the scoreline, and realize that these people we call NFL warriors, deserve every available medical option to help repair and protect their machine-like physique, in service to a game, that is engrained deep within the hearts of every red, white, and blue natural-born American. If we want these miracles of modern man to continue hitting as hard as they can, for the love of OUR game, then we need to respect that underneath that helmet and uniform, is just a man, and that man deserves the right to whatever medical treatment he feels best treats and heals, his "war-wounds".
"When the season is over players can play with their kids, see their families and not have their bodies ache," says Monroe.
"I am good friends with Mr. Warren Sapp — the Pro Football Hall of Famer, and greatest defensive tackle of all time!! — and what most people forget is that, off the field, these sporting heroes are also just men with families and home lives, at the end of the day. If medical marijuana means more quality of life in their off-time with their families, it should absolutely be high on the NFL's agenda — especially given marijuana's neuroprotective abilities, and capacity for healing. At the very least, it is reason enough for the NFL to be spearheading research in this area, not denying the medical fact that football concussions ultimately lead to CTE — a condition so devastating that afflicted players have ultimately taken their own lives to end their own suffering," said Jason Draizin, CEO of MarijuanaDoctors.com.