From Hershey's to Hemp Production
Posted by Marijuana Doctors on 10/18/2013 in Medical Marijuana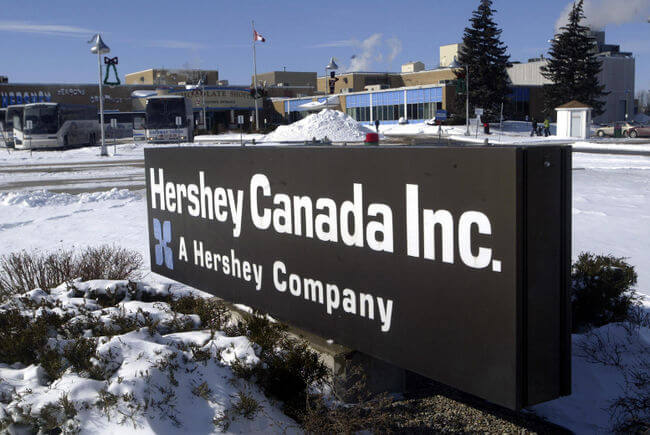 In Ottawa, an abandoned Hershey's chocolate factory may very well become the face of mass produced marijuana. Ironically enough, the Prime Minister, Stephen Harper, who takes a tough stance on crime and has never smoked marijuana before feels the reconstruction of the factory to a marijuana production facility will work to establish positive and highly beneficial revenue.
The chairman of Tweed Inc. – one of the 185 medical marijuana companies seeking a permit for pot production by the coming year in Canada admitted that finding a location to cultivate was among the toughest obstacles. Landlords, he said, shunned even legally sanctioned drug production.
Health Canada has expressed in June that home grown cultivation has let "unintended consequences," hurt public safety. People began abusing the system and so a new one was put in place. Under newly published guidelines, marijuana is now to be regulated the way other narcotics are in that region. Before companies can become commercial producers, they must meet a strict list of requirements in order to be licensed. And though we've become well versed in politician and leader of the Liberal Party, Justin Trudeau's stance on marijuana, when he boldly stated in the past, "I'm actually not in favor of decriminalizing cannabis – I'm in favor of legalizing it," the medical bureaucracy suggests we pump the brakes before going full speed ahead.
Medical doctors are not in favor of the new proposed system because they fear without standardized dosages; marijuana cannot be safely prescribed the way other drugs are. President of the Canadian Medical Association, Louis Hugo Francescutti said, "We have to make absolutely sure we aren't creating a nation of addicts." He went on, "very few physicians are prepared." If these few statements alone leave a troubling aftertaste with you, you are not alone. Unfortunately, fatalities brought on directly by prescription pills have reached staggeringly high rates in Canada. In fact, according to reports that were released several months ago, one in five kids admitted to abusing prescription pills to get high, and three quarters admitted to stealing them. Between medicine cabinets and parents, relatives and friends pill bottles, it seems no amount of premeditated preparation could truly prevent an already "regulated" drug epidemic.
In 2012, author and psychiatrist Dr. David Healy defined a term which works to illustrate the dangers of a pharmaceutical industry gone awry: pharmageddon. In an interview for Time magazine, Dr. Healy explained his theory in terms of climate change. "It may feel great to have a car…but the use of cars is contributing to the bigger picture of climate change. In the same way, quite a few medications we take produce good outcomes. But we've had a climate change in medicine, which runs the risk of completely destroying medicine as we've known it." They key tool, he describes, is how the companies choose to display their scientific evidence. "They construct trials to get the outcomes they want; they only publish positive trials. The study often shows the opposite of what the data actually shows."
It seems in both Healy's illustration and horrifyingly shocking teen death statistics from prescription pills in Canada, a "nation of addicts" could be steadily spiraling, and medical marijuana is absolutely not the culprit.
Smiths Falls Mayor Dennis Staples has announced the project, and short of two complaints has said that the city council is "totally supportive" of their plans. Once implemented, Tweed will bring employment to a city of about 9,000 citizens just 50 miles southwest from Ottawa. The city has, in recent years, lost nearly 1,700 jobs, some of which were at the shut down Hershey plant. With over 30,000 legally obtaining medical marijuana patients, Health Canada has estimated that by the year 2024, sales in mass marijuana production can reach up to 1.25 billion dollars. Staples has opened up about his personal connection with medicinal marijuana. His brother, throughout the duration of his battle with colon cancer used the medicine as a form of palliative health care. "It made his last days on this Earth much more bearable," said Staples of his brother's chosen medicine.
Bruce Linton, the chairman of Tweed Inc., has hired head grower and cultivator, Ryan Douglas, who was previously employed by the Remedy Compassion Center in Maine, according to their website. "I didn't even know how much a gram cost to be quite frank," said Linton of the marijuana industry. "What I was interested in was, is it legitimate medicine or not?" And from the looks of Canada's future plans for Tweed Inc., we can safely say that Linton's question was positively received.