HempMedsPX to Make its New York Debut at Retailers' Expo
Posted by Marijuana Doctors on 08/29/2013 in Medical Marijuana Laws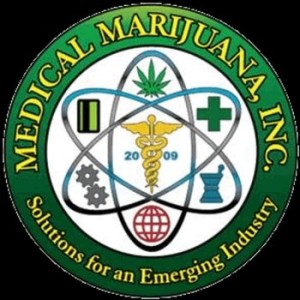 Annually, on September 8th and 9th, retail and wholesale distributors attending the New York City Wholesale Expo at the Jacob Javits Center would expect to find vendors displaying electronics and fashion accessories, home and office supplies and holiday and seasonal items. And while discounted convenience and drug store vendors have always had their place in the event, this year a new vendor will be joining the ranks in pharmaceutical sales – prospectively, at least.
Medical Marijuana Inc. hosts a family of companies that focus on health and well-being all while greatly promoting and utilizing the hemp industry. They strive to be the premier cannabis and hemp industry innovators while creating a strong sense of environmentally friendly awareness within the industry. Of their eight portfolio companies, HempMedsPX prides itself on being both the communication hub for the portfolio of companies and the exclusive master in distributing and sales. The company features its own portfolio of unique CBD (Cannabidiol) based products. Of the products, four of them are to be showcased at this year's expo:
Cibdex™ — A naturally-flavored CBD-rich hemp oil tincture dietary
CanChew™–The world's first and only patented hemp CBD chewing gum
Real Scientific Hemp Oil™ (RSHO™) –CBD-rich hemp oil in 98%+/- CBD concentrations
HempV P™ — The first hemp-based CBD vaporizer product on the market.
This event is the largest expo of its kind in the Northeast, attracting over 4,000 attendees and over 200 suppliers. Just last week, HempMedsPX made two appearances at both the Michigan Medical Marijuana Conference in Ann Arbor, Michigan and the High Times Medical Cannabis Cup based out of Seattle, Washington. At both events, HempMedsPX showcased their new portfolio of hemp based products all whilst gaining national clout as the official sponsor of the Cannabis Cup and the Gold sponsor of the National Medical Marijuana Business Conference and Expo.
Medical Marijuana Inc. considers their company to be somewhat of a one-stop-shop for hemp-based products, sales, research and development. The cannabidiol products come in various forms from syringe-like tubes and lotions to balms and supplements and everything in between.
Canipa Holdings was yet another company developed by Medical Marijuana Inc. to assist with their expansion efforts in Asia, Middle East and Europe. Primarily though, mentioned in a newsletter, the company announced that it was working to better address and alleviate the growing uncertainty surrounding its business model and products. While promising better communication, they acknowledged that, "its been one of our challenges, and we're busily working on improving communications along with building sales and awareness for our current and upcoming products."
Charles Vest, director of communications for Medical Marijuana Inc., put out a very telling statement for the future of the company at the National Medical Marijuana Business Conference and Expo 2013. Much like the other events and expos Medical Marijuana Inc. will be showcasing at, "This event will provide an opportunity to continue the synergistic spirit of the medical marijuana community. We look forward to building even stronger relationships with the experts in the industry."