Help Me Find My Smile: Alex Echols, Autism & Medical Cannabis
Posted by Marijuana Doctors on 02/04/2013 in Medical Marijuana Patient Stories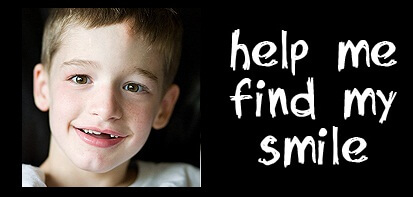 Young Boy Administered Medical Cannabis to Help with Autistic Rage and Seizures
The story of Alex Echols, a 12 year old boy diagnosed with Tuberous Sclerosis has been circulating the headlines this past week. Alex is one of 50 children in Oregon Medical Marijuana program that is administered medical cannabis for a qualified condition. Tuberous Sclerosis is a rare genetic disorder that causes the growth of tumors on organ tissue such as the brain and liver. Alex has growths in his brain which is believed to be the cause of his autism, debilitating seizures and self-directed rages.
Writing in self-published blog, AlexNeedsHelp.com, Alex's father Jeremy Echols explains that his son often experiences seizures, self- destructive behavior and violent fits of rage. Jeremy says that after years of trying to protect Alex from himself, he and his wife were forced to move their son to a group home when he was 8.
Explaining that they had tried nearly every pharmaceutical drug and alternative treatment plans recommended by Alex's doctors with no success, Jeremy Echols and his wife were running out of options. Then in 2009, Alex's mom stumbled upon some articles about medical cannabis and its success in treating children with autism and rage. When interest piqued, the family decided to try the controversial treatment.
By the following year, a doctor had approved Alex for medical cannabis treatment. The boy's transformation following the treatment was simply astounding, says the family. "Eventually we had some truly amazing results," Alex's dad wrote on his blog. "He explored his world with his hands, something he was very rarely able to do. His hands were the enemy up to this point … But on those few truly magical days when we got the dosing just right, he played. He used his hands to explore. He looked at us and smiled."