Hawaii Getting Ready To Say Aloha To Medical Marijuana Dispensaries
Posted by Marijuana Doctors on 01/03/2015 in Medical Marijuana Laws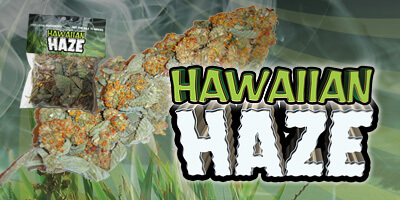 The Hawaii medical marijuana task force is in the process of currently finalizing its report pertaining to medical marijuana dispensaries for the State. But according to recent reports Hawaii could get ready to say 'Aloha' to medical marijuana dispensaries as early as January 2017.
On its website, the Hawaii medical marijuana task force says that the the group will make its report with recommendations to the state legislature, and will include its plan to implement the statewide medical marijuana dispensary system, with a projected timeline of 18-months. The task force's report will also include a 24-month timeline, aiming at opening the first medical marijuana dispensary near June 2017.
The task force is due to meet once again on December 30, in order to finalize its committee report which will be sent to legislature.
Susan Chandler, Ph.D., Public Policy Center director and task force member and facilitator, says that the Public Policy Center at the University of Hawaii at Mānoa was asked to convene the task force. "We will make a recommendation for every point we have. My job is to make sure we have consensus. We have a system of voting with a range of choices," Chandler said. She went on further to say that, the goal is to get a consensus, and avoid a minority report – a report of members that don't agree with recommendations.
Other potentially problematic issues that will be addresses include what types of products will be sold, how to keep the product out of the hands of children, licensure, quality control, and security.
Chandler, the Public Policy Center director and task force member and facilitator, went on to say, There is quite a lot of expertise with the person selling to you. So if you have a particular issue the person can tell you that this product works better than that product. We want to have trained staff… because the program is going to the DOH (Department of Health) we also want to have health educators for the consumers, for doctors, and for the public.
On December 16, the task force voted on recommendations for a report that will be sent to state legislature. Included in the recommendations are stipulations that require dispensaries be run as non-profit businesses; that there be one dispensary for every 500 patients; and that there be a transportation system to neighbor islands without dispensaries.
Hawaii's medical marijuana program will move from the state Department of Public Safety, to the state Department of Health, effective January1, 2015. This change makes the DOH responsible for overseeing the proposed dispensary system.
Speaking on behalf of MarijuanaDoctors.com, Jason Draizin, CEO and founder, said that in his opinion, "It is high time that the patients in Hawaii have dispensaries in place to provide them with safe access to their medication. MarijuanaDoctors.com supports the desicion to move the Hawaii medical marijuana program from the State Department of Public Safety, to the State Department of Health, where it rightly belongs. We hope the task force keeps to their timeline, and that the dispensaries will be ready to begin opening in 2017, as promised."