How the Government should take better care of Veterans
Posted by Marijuana Doctors on 05/07/2015 in Marijuana Politics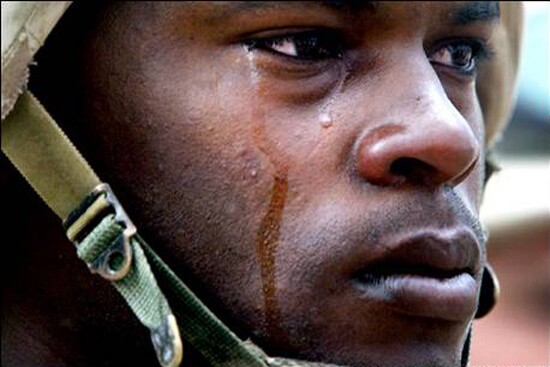 Earlier this week the House rejected a medical marijuana amendment for Veterans where veterans would have been able to obtain a recommendation for medical marijuana from Veterans Affairs. It is important to note that the amendment failed by a small margin, 210-213. This was the second time a similar amendment was rejected by the House.
Veterans often times come back from service with severe PTSD and other injuries that render them in a constant state of pain. The current medical approach to treating these issues come in the form of pharmaceutical cocktails consisting of opiates and anti-psychotics with a dab of anti-anxiety meds in the mix.
The overall toll of this 'Pharma-Cocktail' on the health of our veterans are abysmal and in many cases, they become hooked on the drugs.
Cannabis for PTSD
Cannabis has shown great promise for helping in treating PTSD. Coupled with therapy, PTSD sufferers can dissociate themselves from the traumatic experience that plagues them on a daily basis. PTSD can have severe side effects like flashbacks of the trauma, insomnia, social isolation and much more.
Many PTSD sufferers that smoke marijuana says that cannabis helps them slow down their thoughts allowing them to 'think through the experience'. As with any psychological disorder, the patient must first be able to accept what had happened, and then make their peace with it in order to move on.
Some research suggests that people suffering from PTSD has lower anandamide, a compound that is very similar to THC. One could call it our 'internal cannabis compound' as it triggers the same brain receptors as cannabis.
According to Martin Lee, director of Project CBD,
"Scientists have determined that normal CB-1 receptor signaling deactivates traumatic memories and endows it with the gift of forgetting, but skewed CB-1 signaling, due to endocannabinoid deficits (low serum levels of anandamide), results in impaired fear extinction, aversive memory consolidation, and chronic anxiety, the hallmarks of PTSD."
Fight for Freedom – Enjoy None of it
The United States is a 'war-driven' nation as it has been at war for nearly the entirety of its existence. With campaigns all over the world many soldiers come back wounded not only physically but mentally as well.
With the mantra in place 'fighting for freedom', we would expect to see the government try everything in its power to help those who risked their lives for this slogan. Yet we see that despite the fact that there is a definite correlation between PTSD and the beneficial effects of cannabis, Veterans are still not allowed to obtain the care from Veterans Affairs on this issue.
Instead, they are shoving a regimen of pharmaceuticalsdown the throats of those who came back wounded from the skirmish of perpetual war. Fortunately, more support is gaining for the legalization of cannabis across the board.
There are many victims to the war on cannabis; Veterans are just one of the many.