"Get your hands off the weed" said the Senate to the DOJ
Posted by Marijuana Doctors on 07/02/2015 in Medical Marijuana News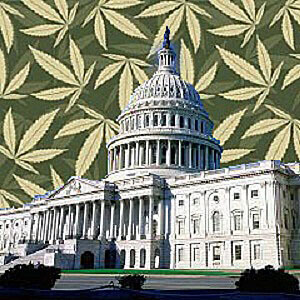 It seems that soon the Department of Justice including the DEA will no longer have the funds at their disposal to prosecute legal medical marijuana businesses in States that have decided to legalize medical marijuana. This due to the Senate Appropriations Committee passed an amendment in the Senate's version of the Fiscal Year 2016 Commerce, Justice and Science Appropriations Bill.
Introduced by Sen. Barbara Mikulski, the Amendment passed with a 2-1 margin.
What this means to the Marijuana Movement
The Department of Justice are quickly running out of supporters of their irrational war on marijuana. Evidence of post legalization horrors are lacking, Senators and Congressmen tire of the DEA's watered down responses to simple questions about the dangers of cannabis, and tax payers are tired of throwing their money into the inferno known as the War on Drugs.
Stripping the DOJ of their funding to go after regulated medical marijuana business could be a huge victory. It would mean that government interference would be drastically cut and the industry could start focusing on banking reforms, employee protection rights and other pressing areas concerning the legalization of cannabis.
Passed the Tipping Point
The cannabis movement has gained momentum over the past few years. More people are defending cannabis as good medicine and all over the country, states are pushing recreational cannabis. Medical cannabis is still more accepted on a national level; however, the threats associated with marijuana, mainly induced through decades of government-sponsored propaganda, is no longer a concern for the general public.
With prescription pills killing a person every 19 minutes, the fear of cannabis is dwarfed in comparison. People have become much more informed about the topic of cannabis and cases like that of Shona Banda only further fuels the indignation to this oppressive policy.
It seems that the DEA and the DOJ are standing in quick sand, the more they try to fight the inevitable, the quicker they sink.
Cannabis legality is becoming a reality before our very eyes and it is only a matter of time before we reach the point where repealing laws against marijuana could become a very possible outcome.