Get a CA Medical Marijuana Card — Understanding the Qualifications and State Requirements
Posted by Marijuana Doctors on 10/04/2016 in Medical Marijuana Laws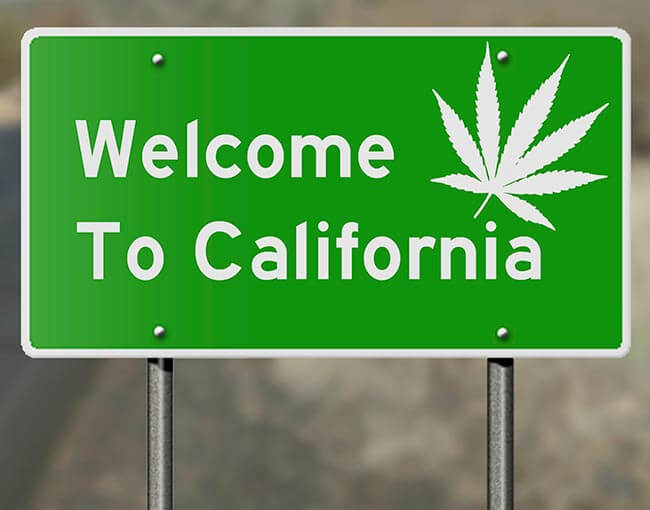 Although obtaining and using marijuana for medical or recreational purposes is no longer demonized as it once was, there are a few states throughout the US that limit consumption or the ability to qualify for medical marijuana license. If you are currently living in California, you may already be aware of the number of cannabis clinics and dispensaries available to those qualified patients with a California medical marijuana card to obtain marijuana. California medical marijuana requirements vary based on both mental and physical disabilities you experience. Understanding the law in California before applying for a CA medical marijuana card helps avoid denials so you are more likely to become approved on your very first attempt. The currently estimate from a 2015 California NORML study shows that 2 to 3 percent of all state residents have a CA medical cannabis card that allows them to utilize or cultivate marijuana for patients as caregivers.
Medical Marijuana Requirements for a Cannabis Card in California
California requires residents to prove they are in need of a medical marijuana card regardless of age, gender, or physical condition. Knowing the specific ways to apply for a cannabis card in CA is necessary before moving forward with the process and losing out on traditional fees required to apply for and maintain the card each year.
Currently, the price for non-Cali residents to obtain a medical cannabis card is $66, with the cost for those in-state at $33–making it affordable to ensure you are legal any time you want to make a purchase or if you have to carry marijuana with you throughout your day.
Conditions That Qualify Patients for a Medical Marijuana Card Legally in California
Although patients have successfully been able to obtain a California I.D. card for marijuana with minor ailments (ranging from headaches to self-proclaimed depression), there is a State guide that ensures individuals with specific issues are more likely to be certified and given the stamp of approval when seeing a marijuana doctor for a medical marijuana prescription (otherwise called a recommendation). Some of the conditions include (but are not limited to):
Anorexia or Bulimia
Arthritis
Autoimmune Diseases and Illnesses (Rheumatoid arthritis, 

Hashimoto's

 

Thyroiditis

, Addison's Disease, Lupus, etc.)
Cancer (regardless of stage and type)
Chronic Pain (varies with each individual)
Fibromyalgia
HIV or AIDS
Glaucoma and Loss of Vision
Migraines
Muscle Spasms
Parkinson's Disease
Severe Nausea and Excessive Vomiting
Seizures
Tremors (Whether benign or due to an underlying neurological issue)
Additionally, any debilitating illness where the medical use of marijuana has been "deemed appropriate and has been recommended by a physician"
Although the official list of conditions may seem slightly limited, it is essential to work together with your own doctors. Preparing for your medical marijuana evaluation is essential whenever you apply for a card to increase your chances of avoiding immediate denial.
Preparing for Your Clinic Visit:
Before attempting to apply for a California medical cannabis card it is important to receive a doctor's recommendation or collect as many doctor recommendations possible, depending on the number of specialists you see and what you have been diagnosed with or what your current health issues are.
In California, it is necessary to show proof of identification with a valid driver's license or a government-issued ID in addition to sharing proof of residency in the state. Utility bills, motor registration in California, and mortgage receipts or rental agreements are all required before apply for a legal medical cannabis card in CA.
If you are a California patient who may benefit from the medical use of marijuana, visit MarijuanaDoctors.com to find a marijuana doctor "near me" and get a California medical marijuana card today.