The Future of Marijuana Marketing
Posted by Marijuana Doctors on 07/07/2015 in Medical Marijuana Trends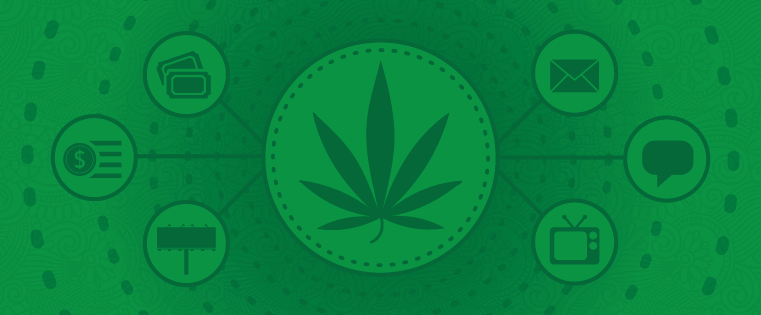 The old 'stoner stereotype' presented as the deadbeat, good-for-nothing waste of space is no longer the standard when describing a cannabis consumer. Modern branding techniques have created a schism between 'drug war induced imagery' and the images portrayed by the cannabis counter-culture from the early 70's to the 90's.
People have become more sophisticated in their consumption methods, strains have become as complex as choosing wines and medication is changing shape and packaging of cannabis related products.
The Future of Cannabis Product Marketing
Cannabis related products have become quite extensive in nature. From salves, sprays, drinks, edibles, raw buds, waxes and oils, clothing and much more, these products are now creating niche markets within the industry known as cannabis.
Marketing to a woman in the search of hemp based beauty products is very different than marketing buds to recreational users. The presentation of the product, the delivery of the advertisement will be catered to the profile of their target demographic.
In turn, the branding that goes into these products are steering away from the 'typical stoner' messages as marketers have found that instead of disproving the 'negative stereotypes' they could rather rebrand the concept into something more digestible for the general public.
A page out of the old book of prohibition
It's actually kind of interesting when you think about the fact that Anslinger and Hearst used the word 'Marijuana' to rebrand 'hemp/cannabis' to the general public. Marketers these days are essentially implementing the very same tactics used to deter the public from marijuana, to making them embrace cannabis in its many forms.
Modern branding techniques coupled with legalization movements across the world is starting to cultivate a culture of people who can definitely see the benefits of legalizing. As more people accept this new presentation, support for legalizing grows on all fronts.
Oils have changed the game
Cannabis extracts or the rise in popularity of oils have driven the market to innovate new products. Not only is oil preserved longer, it can be presented in many different forms. From edibles to drinks, cannabis now no longer is bound to the plant that was demonized for so many years.
Over the years, with more products and medicines rolling out, with more brands implementing modern marketing tactics, social acceptance of this plant will be quite popular as a general opinion.