Forming a Fully Comprehensive Cannabis Program: Reinventing the Compassionate Care Act
Posted by Marijuana Doctors on 04/10/2014 in Medical Marijuana Laws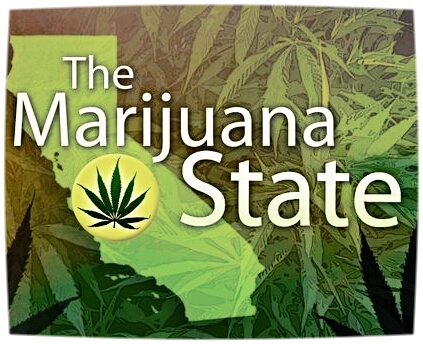 In 1996 California established the Compassionate Use Act, the first medical marijuana program in the nation. Under Proposition 215, patients with the discretionary recommendation of doctors and designated caregivers could work in unison to cultivate and use medical marijuana for personal use. There was a strong opposition campaign, however, led by law enforcement, elected officials and drug prevention associations. The opposing groups felt that while the bill was well-intentioned, it was far too vague and it, "allows unlimited quantities of marijuana to be grown anywhere…in backyards or near schoolyards without any regulations or restrictions."
In the time leading up to the bill's passing, the headquarters for the initiative was in a five-story, full service San Francisco Cannabis Buyers Club. This was only the first of what was to become nearly 400 Buyer's clubs throughout the state. The first Buyer's Club was conceived by Dennis Peron, in memory of his partner, Jonathan West. The clubs were viewed as a safe haven for patients to communicate with one another and retrieve their medicine. In Peron's own words, 1996 was a year when, "the stars aligned for medical marijuana."
However, with Proposition 215 in effect, it was not unforeseen that certain issues arose. As we've learned, when it comes to medical marijuana programs legislated and sanctioned by state law, Proposition 215 did not supersede federal restrictions. State-licensed patients began to learn the hard way that though they were within the state boundaries of obtaining their medicine, they were not immune to federal law.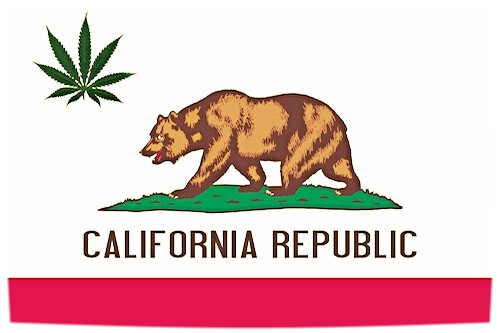 (Above: Described as "haphazard," California's medical marijuana program has typically garnered criticism comparing it to the Wild Wild West. It is anticipated that this recent form of proposed legislation will provide the Golden State with a sense of regulation.)
California has yet to establish uniform policies regarding medical cannabis and the rapidly growing marijuana industry in the state. Thus, local cities and municipalities have been entirely responsible for upholding local laws and managing their competence. One state lawmaker set out to establish a sense of regulation, fluidity and order within the state program.
Assemblyman Tom Ammiano has effectively re-surfaced and re-introduced his medical marijuana regulation bill under a new name, AB 1894. While the bill remains almost identical to its currently pending, previously written bill, AB 604, this new provision authorizes counties and cities alike to levy special transactions and use tax on medical marijuana, and not to exceed 2.5% or 5%. Ammiano constructed the first bill two years prior.
Under the newly proposed bill, California's marijuana industry would comply to one comprehensive statewide set of regulations. "I'm cautiously optimistic," said Ammiano. "People have seen that the more regulation you have, the less chaos you have." In the past, Amianno's sponsored bills had either been halted or drastically stalled as headstrong opponents argued the written legislation failed to address vital issues like local government taxation on the plant and environmental impact of cannabis cultivation. In his newly reconstructed measure, Ammiano promises to fulfill every concern and then some.
Certain cities such as San Francisco and Oakland have taken it upon themselves to enact and uphold their own legislation. Both cities have established a clear set of rules specifically stating where dispensaries can legally operate and which fees can generate local revenue. Not all cities have upheld these standards, however. San Diego and Los Angeles remain almost entirely unregulated, their dispensary count and number of doctor given recommendations are barely monitored as the criteria for patient recommendations is nearly non-existent.
In the past, California's individual municipalities' laws regarding medical marijuana have been widely susceptible to federal raids and crackdowns since there has never before been a single comprehensive program for the entire state to take part in. And despite the Obama administration's announced plans to ease up on the high-profile seizures and raids, unsurprisingly, little if anything was done to prevent them.
Noting America's current incarceration system as "shameful," Attorney General Eric Holder announced that, "By reserving the most severe penalties for serious, high-level, or violent drug traffickers, we can better promote public safety, deterrence, and rehabilitation." However, with the same number of crackdowns being carried out, it seems actions always speak louder than words.  Just last month, the DEA and Los Angeles law enforcement raided and seized product from four dispensaries and two homes.
Marijuana Majority's spokesperson Tom Angell told the Huffington Post, "While statewide regulations won't change federal law, it does seem to be the case that states that have uniform, clear regulations are less likely to be interfered with by the feds. It's very confusing in California right now: a patchwork of regulations city to city and county to county."
Under Ammiano's proposed bill, a subdivision in California's Department of Alcoholic Beverage Control would be established in hopes of effectively regulating all statewide medical marijuana businesses including cultivators, dispensaries and all entities in between. The bill would not limit or restrict physicians to a certain number of recommendations annually.


The proposal outlines that the state's Department of Alcoholic Beverage Control would have set fees on cannabis businesses to maximize the revenue raised for the entire state. If they chose to, local municipalities could add their own taxes as well. Ammiano said, "Everyone who has a business pas some taxes. Without regulation, there's no way to capture any of the income that could go toward our infrastructure or other worthy causes."
Several experts in the field have already confirmed their belief that Ammiano's proposed bill could be the very foundation for full-scale marijuana legalization throughout the entire state. Steve DeAngelo, advocate, entrepreneur and owner of the most sought after dispensary in the country, Harborside Health center, said, "One of the reasons that California's 2010 initiative to legalize marijuana didn't pass is because many communities had an unpleasant experience with cannabis regulation." Angell declared, "We need to show that California has the ability to regulate marijuana. This would help further demonstrate how tax revenue can be generated and put into needed programs."
Medical marijuana's presence in California, though frequently touted for its longevity has been extremely problematic in its past practice. What is absolutely vital in ensuring success and establishing a fully comprehensive, long-term medical marijuana program is that the focus must be targeted at the very infrastructure of the potential program and the state guidelines in full. By systematically improving the program over time, rather than abandoning a flawed program and leaping for recreational legalization, California is taking the proper legitimate legislative steps necessary for constructing a state-wide program. And Ammiano is fully aware of the order of things. In a statement made just a few months ago, Ammiano said, "Some have suggested we have to see what happens with legalization in Washington and Colorado before we act. No." Ammiano continued, "We already know that what we're doing her e in California is not working. We can't perpetuate problems while we wait. Let's watch Washington and Colorado, but we have to keep California moving ahead."