The Floridian Long Shot on Cannabis Legalization
Posted by Marijuana Doctors on 06/06/2013 in Medical Marijuana Trends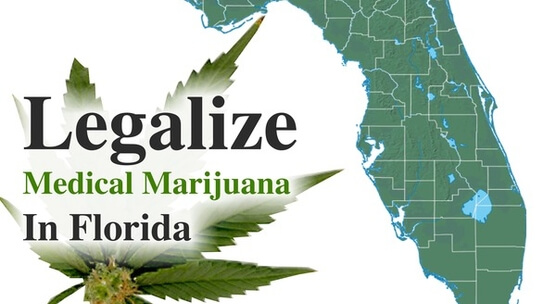 By now we should have a model on Cannabis legalization we can follow. Right now the model seems to be that a state would first opt in for a medical marijuana program and eventually once it has seen the advantages of having a legal, regulated marijuana system it would transition into recreational cannabis.
Florida has long been considered one of the "retirement" states of the US and that might be the very reason why Florida might become the next state to legalize medical marijuana.
A recent poll in Florida put the legalization numbers quite high. When asked who would support a medical marijuana bill next year 70% of the people answered they "might" support a measure while 58% of the people said they would definitely support a bill next year.
While the State government in Florida is still very opposed to the idea there might be a movement brewing in Florida from aging baby boomers that might turn the tide.
Marijuana is incredibly beneficial for a wide range of diseases in Florida and can provide great relief to a major demographic. It might be this very reason that medical marijuana might be coming to Florida much sooner than expected.
With a conservative state like Florida on the medical marijuana band wagon and with states like Kentucky inching closer to Industrial Hemp legalization we all might be witnessing a very historic moment.
Cannabis prohibition came swiftly and was forged in the shadows of the rich and greedy but the legalization of Cannabis is occurring on a uniform scale across the globe.
A Floridian Medical marijuana program would likely follow stricter rules similar to New Mexico and Colorado as opposed to the "Californian Approach" which is pretty un-regulated.
Be on the lookout Florida because next year Marijuana Bills might be floating in the air and if that is the case then organize and get out and vote…marijuana might be coming to your state soon. Legalization is imminent and the sooner we can repeal cannabis prohibition the sooner we can begin to mend a broken nation. For now we'll be doing this one state at a time.