Florida's Medical Marijuana Movement May Have Just Met It's Largest Opponent
Posted by Marijuana Doctors on 06/13/2014 in Medical Marijuana Laws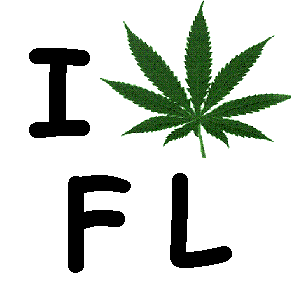 Efforts to legalize medical marijuana in Florida, as well as the East Coast, have been gaining momentum since the start of the legislative year. What has gone from humble beginnings has now transformed into an all-out movement, gaining its fair share of loyal supporters and firm opponents along the way. However, the legalization of medical marijuana in Florida might have just met its largest obstacle yet – the power of economic lobbying.
Casino mogul Sheldon Adelson – a public figure that has been known to "ball out" on multiple occasions – has jumped head-first into the movement regarding medical marijuana. By reaching into his everlastingly deep wallet, Adelson single-handedly made a power-handed move and donated $2.5 million to the group looking to derail Florida's Amendment 2 initiative – the Drug Free Florida campaign.
While Sheldon Adelson's track record speaks for itself, it also boasts a resume of being one of the biggest donors to conservative movements and campaigns. His substantial donation signals the dawn of what may exemplify one of the most moneyed oppositions to a medical marijuana initiative to date.
Additionally, Adelson has been profiled as a radical after embracing and voicing his anti-Palestine stance. He was quoted as saying that the United States should drop an "atomic weapon… in the middle of the (Negev)" and that the Palestinian people are an "invented" group of individuals. So when really breaking down Sheldon Adelson as a person, it's clear that he does not know the first thing about cannabis, let alone the first thing about rational reality.
Known to typically veer away from targeting any issues surrounding the general public, Adelson made his billions on gambling and describes himself as "socially very liberal." While he believes he is liberal, most of us would just believe he's crazy.
It is widely speculated that Sheldon Adelson's generous contribution may have more to do with the governor's race – pitting Republican Governor Rick Scott (R) against former Democratic Governor Charlie Christ. While Scott is an outspoken opponent of Florida's medical marijuana initiative, Charlie Christ announced his support for the measure in January.