Florida Company Plans To Have Nations Largest Legal Grow Operation
Posted by Marijuana Doctors on 08/29/2014 in Medical Marijuana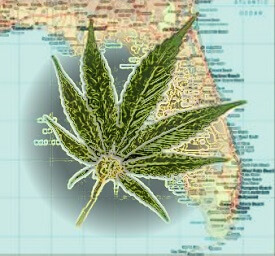 Location: Lake Wales, Florida | Source: Reuters
The nation's largest medical marijuana producing facility may soon be coming to central Florida if a local medical marijuana company gets their way.
Grow Healthy LLC plans to eventually operate in a newly renovated 185,000 square foot industrial space placed on 33 acres in Lake Wales, FL says Don Clifford the company's chief executive officer. Clifford elaborated on his company's plans by saying that they hope the "economy of scale" will help to lower the added financial burden faced by many patients, sadly no part of the medical marijuana industry is currently covered by insurance plans.
"We expect that our productivity will be dramatically higher than you see in some other states. We think our costs will be lower through the use of automation." Clifford explained. State Governor Rick Scott only signed the "Compassionate Medical Cannabis Act" two months ago so at this current time not all business predictions are set in stone. Currently the Medical Cannabis Act permits the limited use of cannabis to treat certain seizure condition such as epilepsy.
The law received much bi-partisan support following emotional pleas from parents and caregivers seeking access to the famous strain "Charlotte's Web", the specific strain of cannabis that helped Charlotte Figi manage her severe epileptic seizures in Colorado.
Don Clifford's partner, Craig Roberts believes that the large scale cannabis production they plan to carry out in Florida may possibly result in a 50% reduction in the price of cannabis when compared to medical cannabis prices in places like Colorado. "It will be good for the patients, they need it" Said Roberts.
In addition to the CBD only bill signed into law by Governor Scott, Florida voters have shown tremendous support for a referendum on November's ballot that would also legalize other forms of medical cannabis. GrowHealthy cites an estimated 1.25 million Floridians that suffer from ailments which can be treated using medical marijuana as possible reasons for large amounts of growth in the future.
Mr. Clifford said that GrowHealthy has already established partnerships with plant nurseries across the state which may be eligible to apply for a cultivation license in the upcoming state lottery. The current Florida law allows the use of the drug for sufferers of epilepsy, cancer and amyotrophic lateral sclerosis (ALS), also known as Lou Gehrig's disease.
In an interview with Reuters Clifford claims GrowHealthy paid $2.1 million for the current Lake Wales property and expects to spend another $5 million on further renovations to the space. Additionally Clifford told reporters that the company also has signed a contract to purchase an even larger parcel of land close by. GrowHealthy presents itself as a company positioned to become the nation's largest and most trusted chain of medical marijuana nursery farms, with future plans to expand to locations in other states. By the end of October the company expects to have 100,000 square feet ready to grow marijuana in two stacks, for a total of 200,000 square feet of growing space.