Florida Advocacy Group Now Able to Collect Signatures for Ballot Initiative
Posted by Marijuana Doctors on 07/18/2013 in Medical Marijuana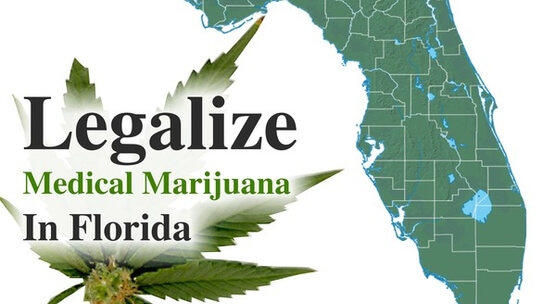 Medical marijuana advocates in Florida have received the final approval necessary to start collecting signatures for a ballot initiative to enshrine physician-approved medical cannabis into the state's constitution. This was a substantial victory for supporters of medical marijuana, as those in Florida have been long fighting for proper reform and right to treatment.
The petition, also known as Article X – Section 29, has now received an activated serial number and can start working its way towards achieving their gradual goal of over 700,000 signatures. All signatures must be collected before February 1st in order to put the issue in front of state voters in 2014.
The group that is pushing for the constitutional amendment has aspirations of sending out an army of paid-signature gatherers to blanket the state of Florida. An effort such as this is expected to cost roughly around three million dollars, but that is considered a mere small price to pay in hopes of everyone seeing "the bigger picture."
Between January and March, People United for Medical Marijuana raised nearly $200,000 towards their campaign. With more than of that sum coming from high-profile personal injury lawyer John Morgan, the group is continuing the strides necessary to make Floridians comprehend marijuana's medicinal benefits. People United for Medical Marijuana is a group that's main goal is to create sensible medical marijuana policies in Florida and has stood out as one of the more notable advocacy groups.
Changes in Florida's constitutional amendment will allow patients to use medical marijuana if they suffer from a debilitating condition that will be outlined by the state. Certain diseases such as cancer, Parkinson's and glaucoma are some of the specific conditions that have been mentioned by legislators. It would be under the doctor's discretion to recommend medical marijuana to a patient if they believe that the use of marijuana would likely outweigh the potential health risks for a patient.
Similar to a system set up in other states, patients would have to obtain authorization by way of a medical marijuana card from Florida's Department of Health. The Department of Health would be authorized to develop a "reasonable regulations" for medical marijuana, which include procedures for opening up medical marijuana dispensaries and obtaining a medical marijuana card.
Marijuana Doctors Recent Posts