Fast-Approaching NY Medical Marijuana Debate Gaining New Perspectives
Posted by Marijuana Doctors on 12/04/2013 in Medical Marijuana Patient Stories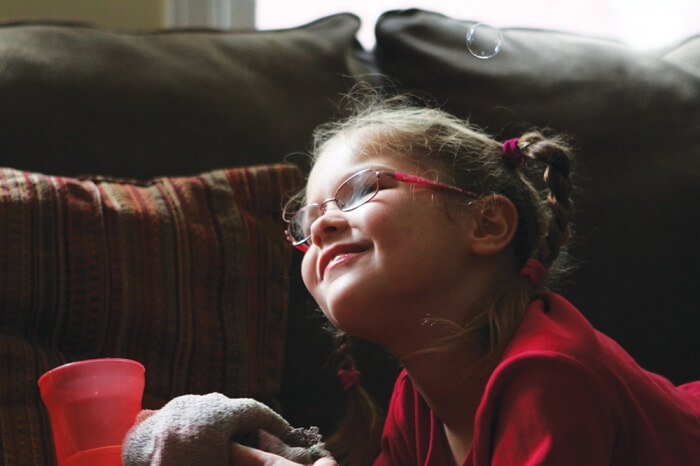 With medical marijuana being in a constant state of flux in our nation, individuals throughout the country have been relying more and more on the power of patient stories to sway them towards a position of advocacy. With such limited access to scientific research backing marijuana's medical benefits, people around the country are increasingly relying on the bravery and activism of patients who have been down this road before. Each day, more and more patient stories are coming to surface – connecting individuals by a common thread: a unique sense of determination.
Mother of eight year old Anna, Wendy Conte has watched her daughter suffer from severe epileptic seizures since she was two months old. Anna has been living with a tube feeding drugs constantly into her system in attempts to stave off her seizures. Wendy had researched patient stories and found one in particular of a child in Colorado progressing beautifully and getting successful relief from her own epileptic seizures by mixing a cannabis tincture in with her food. For Conte, seeing a child prone to seizures not only surviving but thriving from cannabis across the country was all the proof she needed to get on board with the advocacy movement. Being an Orchard Park citizen, Conte is fighting for her daughter's right to receive safe access to the medicine she deserves in New York.
As it stands in legislature, the Compassionate Care Act sponsored by the chairman of the Health Committee in the Assembly, Richard Gottfried and Sen. Diane Davino, D-Staten Island, would permit individuals with severely debilitating medical conditions to utilize medical marijuana under the supervision of a health care professional. The bill would strictly limit the illnesses to only "severely debilitating or life-threatening conditions." Additionally, the bill outlines specific regulation codes over the distribution of marijuana as well as its many uses. Patients would be permitted to use up to 2.5 ounces of cannabis, but not in public. Dispensaries would be taxed, per pound of marijuana, $250, putting half of the tax revenue into the local county.
With the proposal of a new bill, especially one involving such a hot-button issue as medical marijuana, there will always be those in opposition. One woman, profiled in the news, just as Conte was, feels strongly against legalizing medical marijuana out of fear that it will lead to a downward spiral into harder drugs. Sydney Drowning began smoking marijuana at the age of sixteen and moved on to heroin two years later. Too many people, she fears, go on to follow a similar path. The two women will take oppositional sides in a debate over medical marijuana in Buffalo, NY tomorrow (December 5th) morning.
Drowning continued, "At first, I smoked pot every weekend. Then slowly it progressed to every couple days before school. And then it wasn't enough, so I had to try something else." Drowning's drug path included psychedelics, opioids, heroin and crack. "People just don't stick to the same thing, "said Drowning.
Here, ignorance is illustrated in full swing. Mother's like Wendy Conte who are fighting to pass this bill for the sake of their young children's livelihoods are not doing so with the intent of creating a nation of addicts. Too often those in opposition to medical marijuana overlook the fact that we are fighting for medicine and our basic human rights to gain safe access to it. This all ties in with the lack of scientifically researched information we have on marijuana's medical benefits and how that contributes to keeping a society of people in the dark. Time is of the essence when it comes to young patient's such as Anna Conte, and just as hot-button issues such as gay marriage have absolutely no effect on anyone else's lives – neither does this. If a cannabis tincture is able to reduce a young girl like Charlotte Figi's seizures from 300 a week to two seizures a month – who is anyone to take that away from her? Or to try and prevent others from receiving that very same treatment? Out of context, it's nearly absurd to think that our toughest battle is fighting for our rights to medication – and facing others who are opposed to that right.
Each person's story is uniquely their own, and the path some individuals may have gone down does not reflect an entire people, nor does it represent reality. Still, there is hope yet for legalization in the empire state. 2014 is a governmental election year, and though legalization may not be in the cards for immediate action, one fact is indisputably evident: over 70 percent of New York state citizens are in full support of the legalization of medical marijuana. In another poll taken throughout every senate district in the state with a Republican incumbent, 76 percent of people in those given districts support the use of medical marijuana if recommended by a doctor. These are hard facts.
Anna's current drug regimen includes a cocktail of several medications including benzodiazepines and barbiturates being fed through her stomach by a tube. She has a nurse by her side 16 hours a day. These are the medications with high addiction rates to oppose. Marijuana is not the culprit. This past summer, fueled by CNN Medical Correspondent Sanjay Gupta's documentary Weed, Wendy began extensively researching the benefits of medical marijuana and quickly became a supporter, and advocate. She was so taken with the fact that the medication had proven to work like a wonder for the kids featured in patient stories, and in Gupta's documentary. "These children have been able to get off all these toxic medications and have a good quality of life," said Conte.