Empire State to Hold Much Anticipated Hearings for Medical Marijuana
Posted by Marijuana Doctors on 11/26/2013 in Medical Marijuana Laws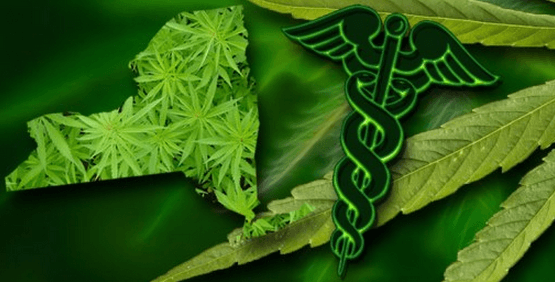 Next month in Buffalo and Mineola, New York Democratic lawmakers are planning to hold public hearings regarding the legalization of medical marijuana for certain debilitating condtions. The hearings are scheduled to take place on Thursday, December 5, 2013 at 10 a.m. in both locations. As it currently stands, twenty states and the District of Columba have enacted some form of legalization for their medical marijuana programs.
Hearings regarding marijuana's medical legalization in New York are strongly supported by the Pharmacists Society of the State of New York, the Hospice and Palliative Care Association of New York State and the Medical Society of the State of New York.
States with previously enacted legislature for medical marijuana have developed methods of utilizing marijuana for patients who would prefer not to smoke it. Within the state's particular legislature, alternatives such as: marijuana edibles, cannabis tinctures and cannabis topical solutions are listed along with smoking and vaporizing. Often times these alternatives prove highly beneficial for patients like six year old Charlotte Figi, a subject in CNN chief medical correspondent Dr. Sanjay Gupta's documentary, Weed. Charlotte was given a strain grown by the Stanley brothers, specially high in CBD (marijuana's primary medical component) for her condition in the form of cannabidiol oil. For incredibly young patients like herself, tinctures and topical solutions are often the best solution.
If the legislation is passed, the bill proposed by Savino and Assemblyman Richard Gottfried will aim to properly outline the legalization and possession by certified patients and/or designated caregivers for certified medical marijuana use. Additionally, it will permit the Health Department to license and regulate registered organizations to both cultivate and dispense medical marijuana for state-certified patients.
The bill features a justification clause which details the need for the implimentation of a medical marijuana program in New York. The clause begins, "Thousands of New Yorkers have serious medical conditions that may benefit from medical use of marihuana." Further down it states, "Although for many patients other drugs may be more effective than marihuana, the Institute of Medicine noted that 'there will likely always be a subpopulation of patients who do not respond well to other medications,' Medical marihuana must be available to those patients."'
It is essential to note that this clause specifically quotes Dr. Kassirer from the New England Journal of Medicine editorial, who said that, "it is also hypocritical to forbid physicians to prescribe marijuana while permitting them to use morphine and meperidine to relieve extreme dyspnea and pain."
In fact, recent studies have painted a picture of just how detrimental painkiller prescriptions can become for patients. The overdose toll has far surpassed that of deaths by heroin and cocaine combined. And while prescription painkillers fall under schedule II and scheule III classifcations, marijuana remains a schedule I drug – meaning it has not only the highest potential for abuse and addiction, but "no currently accepted medical use".
When it comes to the legalization of medical marijuana throughout the nation, it is important to keep in mind the bigger picture. With state legislature in place for medical marijuana programs, the medicine's inherent benefits can be explored much further.The more clout marijuana gains as medicine, the closer we can become to a long-overdue rescheduling of cannabis.