Empire State of Affairs Continued: Compassionate Care At What Cost?
Posted by Marijuana Doctors on 04/24/2014 in Medical Marijuana Laws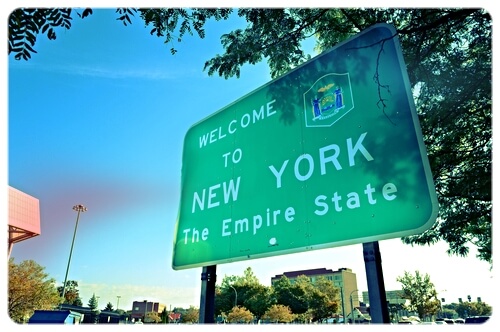 Recently, a Newsday survey conducted regarding the support of legalizing medical marijuana for New York residents revealed a considerable amount of New York legislators are indeed, in favor of the shift. Of the 81 local, state and federally elected Long Island officials, 32 predominantly Democratic representatives said they would support the legalization for medical use, while only two blatantly said they would not support the measure. A staggering 47 respondents remained neutral about the matter.
Unsurprisingly, the majority of representatives took a "safe" approach by choosing to remain swayed neither by one direction or the other. This survey was conducted as a secondary poll to the Quinnipiac poll revealing that 88 percent of New York state voters were in favor of supporting the legalization of medical marijuana. As it currently stands in the Empire State, legislation has been addressed, but the timing and efficacy of the measure still remains to be seen.
One Democratic Suffolk County Legislator William Spencer said that he would not support the current measure as it stands. He added, however, that, "if the conditions, qualifications and methods of delivery can be… [strictly] clarified and controlled I would consider supporting it." This is something worth noting, as many who have remained neither for nor against the measure hold the same set of beliefs. For many, the notion of a state rendered medical marijuana plan with already proposed issues embedded in the legislation is enough to deter them from supporting the measure.
The plan, introduced in Governor Cuomo's state of the state address would permit up to 20 New York hospitals throughout the state to prescribe medical marijuana to patients suffering from specific qualifying conditions. Where the medical-grade marijuana would be coming from, however, still has yet to be addressed. And though several hospitals have expressed interest in the potential program, further plans to bring a comprehensive plan to New York State have yet to be raised.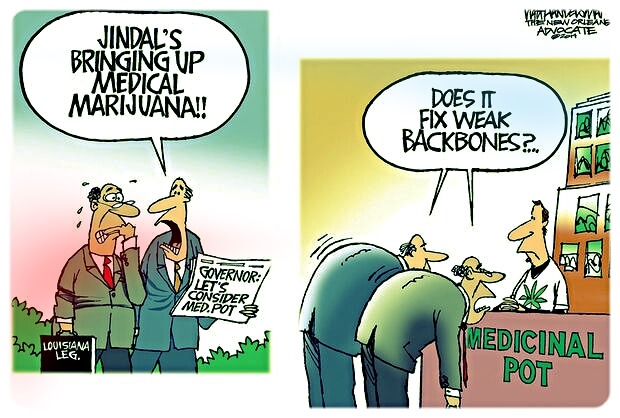 (Above: With medical marijuana legislation making an exceptional impact across the nation, there has also been a reoccuring process of state legislators coming out about using marijuana for a multitude of medical conditions.)
The Compassionate Care Act, was a piece of legislature drafted and later passed by the New York Assembly, on four separate occasions. As it stands, there are currently more than the amount of votes needed for it to pass in the Senate. Yet just a few short weeks ago, when Governor Cuomo and Senate co-representatives Dean Skelos and Jeff Klein proudly announced that they'd come to a budget agreement – they'd forgotten to add the one thing they'd proposed earlier – the Compassionate Care Act.
Richard Gottfried, who not only championed but cosponsored the Compassionate Care Act in the Assembly blames Cuomo. Gottfried said that since his initial mention of New York's medical marijuana program, Cuomo has managed to avoid doing so much as even discussing the bill – despite the fact that he previously mentioned that if the bill passed both Assembly and Senate, he would have no problem signing it. As it stands, the Senate has yet to bring the bill to a floor for a vote. Cuomo has instead, insisted upon reinstating a 1980 law that would essentially allow hospitals to conduct research regarding medical-grade marijuana. The plan fails to be comprehensive in nature, however – as several legislators have criticized. Under Cuomo's plan, marijuana would be acquired strictly through a federal program or law-enforcement confiscations. Under this plan, it would be nearly impossible for patients to actually receive medical-grade marijuana at all. The specifically cultivated strains for certain illnesses are not what are being sold on the black market.
George Maziarz, Republican State Senator in support of the bill reported to Bloomberg that forward motion on behalf of the Compassionate Care Act could be occurring much sooner rather than later. "There's going to be some negotiating," said Maziarz. "A deal will be brokered between the governor's program and the Compassionate Care Act."
Gabriel Sayegh, the director of the Drug Policy Alliance has said that, "It doesn't make any sense that the Compassionate care Act remains stalled in the state legislature. This bill is a no braner." He continued, "This is not a controversial issue."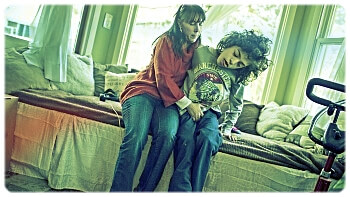 (Above: Loving mother Missy Miller remains by her epileptic son's side at all times. While the fight for medical marijuana continues across the nation, mothers such as Missy and Wendy are growing more and more infuriated with the blind eye that has been turned to children with debilitating medical conditions.) 
Mother to seizure-prone son, Oliver, Missy Miller, is absolutely outraged at the way New York State legislature has handled the Compassionate Care Act. "Frankly, I'm disgusted that they are playing politics in Albany, while my son's life hangs in the balance. This is medication that could help him and thousands of others. Every day the Senate fails to act is [a] day that puts my son's life in jeopardy. They must pass this bill, and they must do it immediately."
Wendy Conte was forced to make plans to move to Colorado in hopes of retrieving the well-received Charlotte's Web strain for her seizure disorder. In doing so, she would be leaving her fifteen and twelve year old children back at home with her husband. "These kids are dying, and every seizure wipes out brain cells and cognitive function," said Conte. Of her daughter, Wendy said, "She should be out playing with Barbies, and instead she's in a drug-induced coma on the couch with the medications I can give her. It shouldn't be a policital issue."