Denver to Allow Public Pot Smoking
Posted by Marijuana Doctors on 08/13/2015 in Medical Marijuana Laws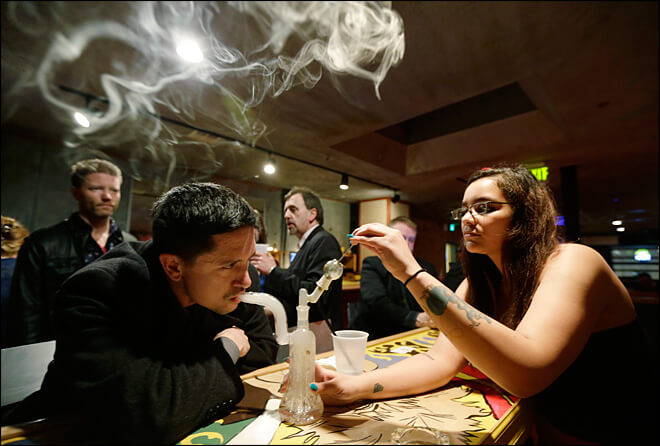 The city of Denver is pushing to allow adult cannabis smokers to toke up in designated public areas. Special smoking sections would be allowed in certain establishments while others will be full-blown weed joints.
Since Colorado has legalized adult use of cannabis, they have been making headlines in reforms that ten years ago would have sounded like madness.
Civil rights to potheads.
A few decades back, the idea of potheads having civil rights was akin to thinking that fish could fly. People thought of cannabis users as lazy, no good deadbeats that drained society of everything that is good. You were being tested at school, work and every corner in order to find out if you used cannabis or not.
If you were found to have cannabis in your system, you easily lost your job, got expelled or even wounded in jail.
These days however, the attitude towards cannabis has changed dramatically. Nowadays the concept of a cannabis consumer no longer fits the description of a stereotypical pothead. Rather, today we see young professionals, the elderly and everyone in between enjoying cannabis. The veil of ignorance is dropping and people are realizing that "potheads" are just people too.
Demonization of People
One of the main reasons the war on drugs started was over political unrest during the 70s. There was a massive movement against the war and protests were abundant. In turn, Nixon looked for a way how he could essentially criminalize the protestors…especially since a vast majority of them smoked pot.
Thus, despite all evidence, he made cannabis public enemy number one…and thus became the hunt for the 'greenies'.
Drug users in general were treated like lepers, caged as animals and stripped of all their civil liberties. No longer did you have to commit a crime to land in jail, you merely had to exercise your freedom of choice in consumption.
Colorado making progress
It's great that Colorado is addressing these issues. It's creating avenues for other states to follow. To me Colorado is chopping down the foliage creating a pathway so that other states will have a shorter learning curve when legalizing cannabis.
Soon, in the City of Denver…you can go get baked at a bar…