CT Considering Adding Medical Conditions To Marijuana Program
Posted by Marijuana Doctors on 01/27/2015 in Medical Marijuana Laws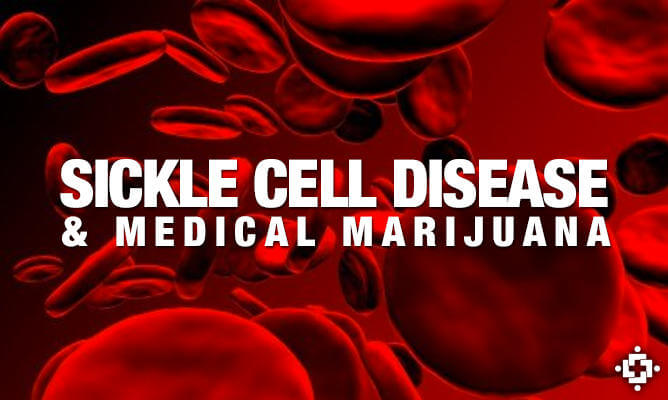 After reviewing numerous pleas, physicians on the board of the Connecticut medical marijuana program, recently voted to include 4 additional debilitating medical conditions to the existing list of ailments, that currently allow qualifying patients to access and use medical marijuana. Joining the ranks of qualifying medical conditions, are severe psoriasis and psoriatic arthritis, post-laminectomy syndrome with chronic radiculopathy (chronic recurring back pain resulting from surgery), and sickle cell disease.
These 4 additional ailments will be added to the states list of qualifying medical conditions, which already include cancer, glaucoma, HIV, AIDS, parkinson disease, multiple sclerosis, epilepsy, cachexia, wasting syndrome, Crohn's disease, post-traumatic stress disorder, and damage to the nervous tissue of the spinal cord with objective neurological indication of intractable spasticity.
The board of 4, decided against including Tourette's Syndrome, a devastating disappointment for those patients diagnosed with the nervous system disorder that produces sporadic and involuntary, movements and sounds. They physicians claimed that at this time there was a lack of evidence showing that medical marijuana would reduce physical tics and the anxiety so often associated with them.
While some are rejoicing the development of the Connecticut program, the board approval is simply the first step. The recommendation will now be reviewed by the Consumer Protection Commissioner, Jonathan A. Harris. If the Commissioner aggress to move forward with the additional ailments, he will be required to draft a regulation which will then go before a public hearing, and ultimately be reviewed by the General Assembly's regulation-review committee for a final decision. It remains unclear how long the process for approval could potentially take – it could be completed in a matter of months, or it could be dragged out over several years.
Despite the Board of Physicians decision, they spoke openly about their difficulties in establishing parameters and guidelines for medical marijuana, due to the insufficient amount of research available and the lack of clinical studies being done to compile empirical scientific data."On the one hand, if we insisted … on rigorous, double-blind, control trials, then we would never approve anything. On the other hand, if we only accepted anecdotal evidence, then we would approve everything, and there would be no need for these sorts of hearings. So, we want to avoid both of those," said Dr. Godfrey Pearlson, one of the four doctors on the Board of Physicians.
Dr. Deepak Cyril D'Souza, also on the Board of Physicians, said that, "This is very new … this is the first time we're doing this."
"Moving forward, can we all think about how we can apply the same standards of evidence to all the conditions because it sounds like the three of you were not comfortable with Tourette's because there wasn't any evidence. … I wasn't quite sure how that differed from our discussion about sickle-cell disease," Dr. D'Souza says he asked his fellow board members.
Commenting on the recent developments in Connecticut, Jason Draizin, CEO and founder of MarijuanaDoctors.com – an online physician portal for patients looking to find a marijuana doctor in their area – said, he feels that, "This is a great first step for Connecticut – hopefully within only a few short months the drafted regulation will be approved by the General Assembly, and patients diagnosed with sickle cell disease, or one of the other 4 newly recommended conditions, will be able to access medical marijuana. MarijuanaDoctors.com agrees with the Board of Physicians, it really is imperative that more research and clinical trials be conducted to fully study and scientifically understand, medical marijuana and its potential medical uses. But that will require the federal governments rescheduling of cannabis from a Schedule 1 controlled substance to a Schedule 2. With 23 states now legally permitting the medical use of marijuana, before we know it the legal states will outnumber the non-legal. Once that happens, it will be a matter of time before the federal government is forced to admit defeat, and with their tail between their legs, reschedule cannabis for the greater good of medicine, and those in desperate need of its palliative benefits."