Countdown to Minnesota's Medical Marijuana Program
Posted by Marijuana Doctors on 01/10/2015 in Medical Marijuana News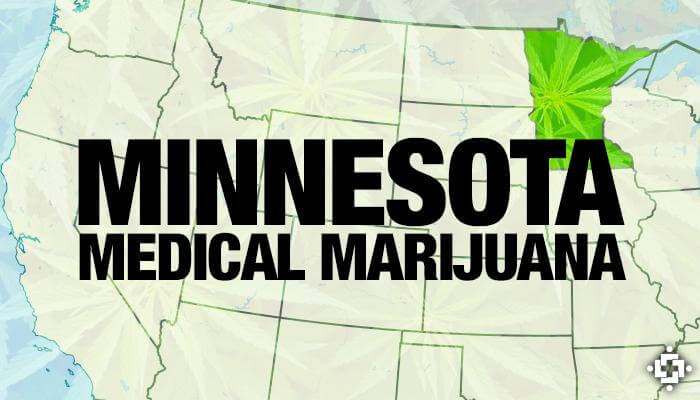 The countdown has officially begun – Minnesota's medical marijuana program is set to go live in 6 months time. And the Minnesota Governor, Mark Dayton, has already stated in interview, that he is willing to hear patients pleas to expand the list of qualifying health conditions currently outlined by the program. Good news for intractable pain patients, who can now petition to have the condition included into the program.
Other medical conditions qualifying for the Minnesota medical marijuana program include, Cancer associated with severe or chronic pain, Nausea or severe vomiting, Cachexia or severe wasting syndrome; Glaucoma; HIV/AIDS; Tourette's yndrome; Amyotrophic Lateral Sclerosis (ALS) or Lou Gehrig's Disease; Seizures, ncluding those of which exhibit characteristics of epilepsy; Severe and persistent muscle pasms, including those that exhibit characteristics of Multiple Sclerosis; Crohn's isease;
Any terminal illness with a life expectancy of less than one year, especially if the illness or treatment produces severe/chronic pain, nausea or severe vomiting, cachexia or severe wasting syndrome.
In a recent interview, Governor Dayton told the Associated Press, that he would like to consider the advice of his Department of Health and medical experts, about any proposed changes to the season, that officially began when the clock struck midnight on January 01, 2015.
The Governor has made it very clear that all though he is open to adding supplementary conditions to list of qualifying conditions for the Minnesota medical marijuana program, he will not allow any unrestricted forms of the drug. Dayton says, that he will be strict about enforcing what forms the drug may be available in, and intends to uphold the ideals of prohibition by keeping the actual seed and flower out of the hands of the patient. Instead 2 manufacturers, both of which have already been selected by the State, will be processing the cannabis into pill, oil and vapor forms.
Speaking on behalf of MarijuanaDoctors.com, Jason Draizin, CEO and founder, commented that he feels this is a great sign for the midwest, as Minnesota is not only the country's 22nd state to pass legal medical marijuana laws, but its also the 3rd in the Midwest to join the green rush. "This shows that the medical use of marijuana is not only taking over the west and east coasts, but that its also now popping up in the mid-west, a place once thought to never consider such open minded alternatives. But as more and more research is done, and more and more scientific empirical data is collected, validating and proving the medical benefit of marijuana, I truly believe that its only a matter of time before medical marijuana is state mandated and available to all patients across the United States of America," said Draizin.