Constitutional Rights Compromised in the Name of Medical Marijuana
Posted by Marijuana Doctors on 01/23/2014 in Medical Marijuana Laws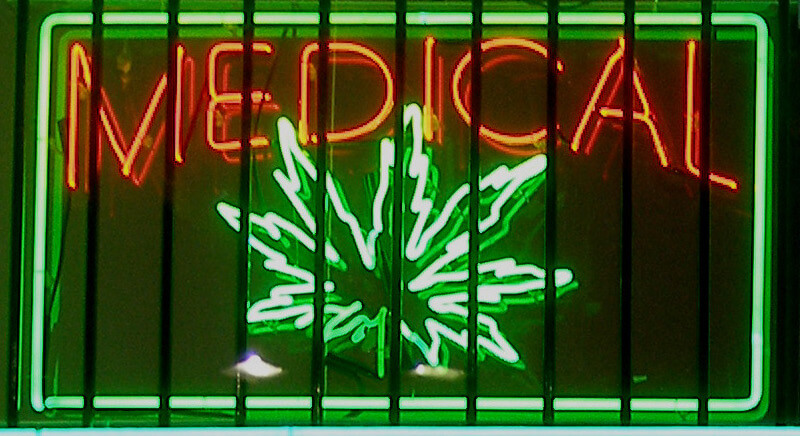 Under recently proposed legislation in Illinois, citizens whose conditions qualify for medical marijuana recommendations would have to forfeit their gun ownership rights. The proposal outlined would require hopeful patients to pay $150 a year and comply with a background check. This four year pilot program may just have some of the harshest policies in the nation.
Melaney Arnold, a spokesperson from the Illinois Department of Public Health said, "There is a rule in there that does discuss a firearm owner identification card and having a medical registry ID card." Under that measure, a person carrying a medicinal marijuana card cannot also be in possession of a firearm owner identification card.
The U.S. Department of Justice firearm application form specifically asks if the buyer is "an unlawful user" of marijuana or other controlled substances.
Todd Vandermyde, a lobbyist for the National Rifle Association said that although the NRA takes no position on the issue, the rule seems to present itself as an attempt to interpret federal law. "It presents a novel legal conundrum," said Vandermyde. "The courts are going to have to reconcile it."
Under the newly proposed legislation, patients could designate caregivers to legally provide and carry their medicine for them. However, both patients and caregivers involved would have to undergo background checks by Illinois State Police and would be immediately rejected if any felony convictions, violent crimes or possession of controlled substance including methamphetamines and marijuana were to come up. The conundrum thickens.
The only possible proposed exception to this law would be if a patient was successfully able to prove that a prior drug conviction involved "a reasonable amount of cannabis intended for medical use," and that they were suffering from a documented debilitating condition at that time.
Christian County Sheriff Bruce Kettelkamp has spoken out about his feelings toward this proposal. "I would hate to see anybody in possession of firearms, if they're under the influence of narcotics…or if they're under the influence of alcohol." Still, Kettelkamp says, "I just don't think anyone should have their second amendment rights taken away from them because they're on a prescription for a pain killer."
Before this legislation can be enacted, it must pass through the Joint Committee on Administrative Rules. Senator Dale Righter of the DCAR said, "The federal courts have declared that a person has a second amendment constitutional right to carry a concealed firearm for their personal protection." "Now," Righter said, "the department of public health is weighing in saying well you don't get to weigh in that constitutional right if you also want to do this (medicate.)"
One Illinois veteran from Somonauk, Jim Champion, who was diagnosed with multiple sclerosis, is working on applying for his medical marijuana card. He is apprehensive about beginning the application process, however, because he doesn't want to give up a gun given to him by his father. And quite frankly, he shouldn't have to. He's expressed his concern about that part of the proposal preventing citizens from legally carrying both a medical marijuana card and a firearm owners ID card.
"I kind of feel like they're stomping on my constitutional rights," said Champion. The proposed fees for medical marijuana card carriers were not looked highly upon either. Under the newly proposed legislature, carriers would need to pay $150 to reapply for medical marijuana registry cards annually. Additionally, they would have to pay their own fingerprinting fees by a mandated Illinois State Police background check. The fingerprinting would cost anywhere from 30-60 dollars. Patients on social security disability income could pay a reduced fee of $75 yearly.
Certified caregivers would need to pay the annual fee of $125 each year. Washington Marijuana Policy Project representative, Chris Lindsey has referred to the annual $150 fee as burdensome. Absolutely no part of the medical marijuana industry is covered by insurance, and so costs can quite quickly add up.
Lindsey did, however, stand behind Illinois for establishing a nine-member advisory board to review petitions for adding new qualifying medical conditions to the medical marijuana list. As it stands, the board would include one patient advocate and eight medical healthcare professionals, specializing in fields of neurology, cancer, pain management, psychiatry, infections disease, family medicine, medical ethics and pharmacy. All members would have to be appointed by the governor.
As of 2014, patients with last names ranging from A through L are able to submit applications in September and October. While patients whose last names start with M through Z can do so in November or December. Regardless of the last names, starting 2015, all patients will be able to submit applications year round.
Under this same proposed law, police officers, firefighters, school bus and commercial bus drivers would not be able to receive medical marijuana recommendations. This speaks volumes to the validity of the program – and the progress it has yet to make regarding its legitimacy. Medicine should make no exceptions to who it can cure. In the case of medical marijuana, patients rights are still being compromised in whatever ways lawmakers see fit. Perhaps the toughest part of this is that it has become a conundrum for absolutely all parties involved, since marijuana remains a federally illegal drug. Until a federal rescheduling takes place, state's programs will remain flawed in one way or another – out of fear of federal indictment.
Although it is true that any steps toward providing safe access for patients throughout the nation is a step in the right direction, it seems our country has a long way to go.