Connecticut Medical Marijuana Program Set To Expand Conditions
Posted by Marijuana Doctors on 11/12/2014 in Medical Marijuana Laws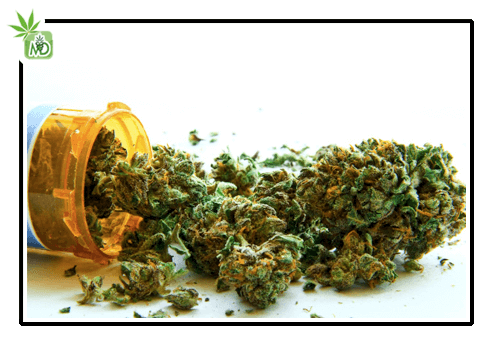 The State of Connecticut is in the process of reviewing four additional disorders that could be treated with medical marijuana.
A public hearing will be held at The Department of Consumer Protection – at the state Capitol, Room 126, in Hartford – before its board of physicians, on November 26th at 08h30.
"The statute says that any member of the public can file a petition with the board of physicians to add debilitating conditions" to the list treatable with marijuana," said Consumer Protection Commissioner William Rubenstein, who is on the physicians' board with 4 other physicians.
The list of diseases being reviewed includes Sickle cell disease, Tourette's disorder, post-laminectomy syndrome with chronic radiculopathy and severe psoriasis and psoriatic arthritis.
Medical marijuana is currently approved to treat 11 conditions in Connecticut, including cancer, HIV/AIDS, glaucoma, Parkinson's disease, multiple sclerosis, nerve damage, epilepsy, cachexia, wasting syndrome, Crohn's disease, and post-traumatic stress disorder.
There are currently 6 dispensary locations open, which includes a location in Branford.
"MarijuanaDoctors.com is keeping a close on eye on this reviewal process, and is ready to begin assisting patients with these conditions, should they be approved," said Jason Draizin, CEO of MarijuanaDoctors.com. "At last, the east coast states like CT and NJ are finally expanding the ailments in order to increase the size of their medical marijuana marketplaces. This is the beginning of the wide spread belief that marijuana and it's molecular compounds can help with a myriad of ailments. Since the implementation of our symptom tracker into the newest version of our mobile apps, www.Marijuanadoctors.com is able to distinguish these, and many more, medical realities possible within this great plant. Hopefully soon the scheduling will change so that we may deliver this data to Americans without the fear of falsifying medical facts, and the harsh penalties which would associated with these actions. I am happy to live in a world the looks to the program's we have created, to define medical usage, and our understanding of the data science of how marijuana interacts with humans and their debilitating ailments."