Connecticut Licenses Another Grow Facility License
Posted by Marijuana Doctors on 08/13/2013 in Medical Marijuana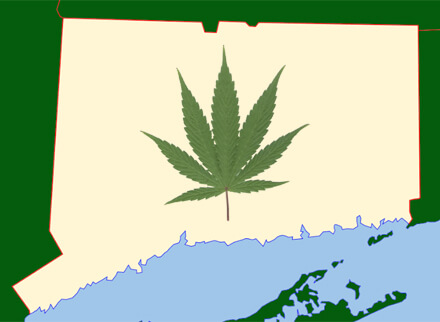 After a series of extremely dedicated and compassionate arguments were heard from both side of the Middletown Common Council on Monday, the city of Middletown became the second municipality in the state of Connecticut to green-light a lease for a brand new medical marijuana production facility. The 6-3 favored vote will allow the facility to be constructed in a city-owned building.
Greenbelt Management is the Fairfield-based company that was recently permitted to become one of the medical marijuana producers in the state of Connecticut. This company will receive one of the very limited licenses that will be issued by the Connecticut Department of Consumer Protection. The facility will be leased at 180 Johnson Street, which is typically recognized as the former Remington Rand warehouse. The company will have to pay $25,000 to the city of Middletown as part of a non-refundable lease fee.
Greenbelt Management was formed in late 2012 and was founded upon the idea of being able to specifically address this exceptional opportunity to take part and compassionately flourish in New England's "green rush." Through the assembling of one of the most focused teams of professionals in the medical marijuana industry, Greenbelt Management has established their branding as a dedicated means of developing and operating an efficient, compliant and appropriately-scaled medical marijuana production facility.
A principal partner of the company, Jason Nickerson, was quoted as being absolutely "thrilled" with the outcome of the vote and applauded its passage. Nickerson admitted to being unsure of how councilors would voice their opinion on the matter, but could finally rest once all was said, done and voted upon. He also pointed to how another facility, Advanced Grow Labs, was approved in the town of West Haven by their Planning and Zoning board.
Another member of the council who was in favor of the passing of this measure was Councilman Robert Santangelo, who widely known as a drug and alcohol counselor. Santangelo said, "If a substance is being sold legally with a prescription (recommendation), its medicine, and if it's being sold in a back alley somewhere, it's a drug." He drew comparison to those who have Novocain at the dentist and added that those who are injected with this local anesthetic would be susceptible to testing positive for traces of cocaine in a drug test.