Colorodan Compassion Stretching Across the Nation
Posted by Marijuana Doctors on 01/15/2014 in Medical Marijuana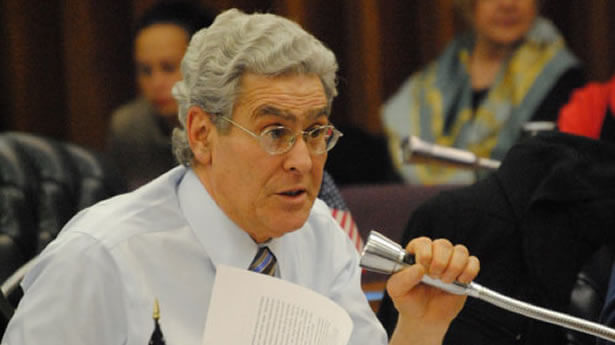 At the Compassionate Care Act hearing for medical marijuana in New York State last month, Assemblyman Steve Katz offered words of comfort to the many individuals who bravely opened their hearts during their testimonials. Many tears were shed, and Katz shared with several caregivers and patients alike that he and Senator Gottfried were great champions for the cause. Among those who spoke, Joel Stanley, founder of the Realm of Caring foundation shared his story. He gave his testimonial alongside Paige Figi, the two have formed a life long friendship thanks to medical marijuana. As he came to a conclusion, Katz shared with Stanley, "As an epileptic of 42 years I wish there had been this medicine sooner. I'd like to set up a meeting with you in the very near future when I'll be visiting Colorado."
Upon his recent return from Colorado, Katz remarked on how impressed he was with the experience as a whole. He saw how a state's legalization of marijuana could generate as much as $8 million in revenue, and has said that he believes it could be incredibly beneficial for New York to adopt similar policies.
"I found my trip to Colorado to be a remarkable experience," said Katz. "I saw people from all walks of life lining up to get marijuana – from little old ladies to a couple from France to businessmen in suits. I had never seen anything like it." Though he understands recreational marijuana in New York is quite a ways away, he feels the least we can do is legalize marijuana for medicinal purposes.
"I will do anything I can to help people and get this legalized," said Katz. "I'm not talking about sitting around smoking dope like Cheech and Chong. This has actual medical benefits."
With Cuomo's recent announcement, enacting a medical marijuana program in New York restricted to certain hospitals only, Katz spoke up about his frustrations with the go-slow approach. Believing that medicinal marijuana should be widely available for patients suffering from such ailments as childhood epilepsy to multiple sclerosis and cancer, Katz does not feel that Cuomo's plan will be sufficient in truly treating patients – though he admits, it's a start. He feels that highly taxing the plant, the way Colorado has done would be New York's most responsible plan.
Touring the states with the Stanley brothers is Paige Figi, mother to daughter Charlotte Figi – a success story in her own right. By utilizing cannabidiol oil provided by the Stanley brothers, Charlotte has gone from having hundreds of seizures per week, leaving her practically catatonic to around one a month. As a result, her mother has traveled the country with the Stanley brothers – advocating this same treatment for children around the country. Together, they are forging partnerships to produce oil in legal states.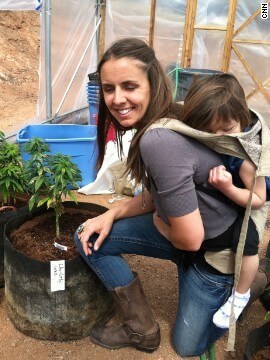 "I always stayed away from politics. I don't feel like I'm an activist. I just feel other kids should have this chance," said Figi on her way to pick up Joel Stanley. "There is no one to do it but me."
Back in 2012, the Stanley brothers bred a strain of marijuana so low in THC that they cleverly named it – Hippie's Disappointment. When they were approached by Paige Figi, they blended their strain with oil so that young Charlotte could take it orally. Watching the astounding relief and healing power it brought her, they were quick to rename it Charlotte's Web.
After Sanjay Gupta's documentary Weed premiered this past August, the Stanley's have been steadily receiving over 4,000 calls per month. Since the documentary aired, over 100 families have picked up and moved to Colorado to get the oil. Currently on the waiting list is another 171 patients, planning to make the move soon. Time and time again, New York citizens mentioned in the hearing that they were planning to move to Colorado sooner rather than later if marijuana was not made safely accessible for their children suffering here. One couple, Jeff and Carly Decker said during their testimonial that they would be getting on a plane that day, because they simply couldn't wait to treat their 8-month old daughter Mabel any longer. In the past few months alone, Paige noted, two children in other states with the same syndrome as her Charlotte (Dravet Syndrome), have passed away all while waiting for the life-saving oil. "This," Paige said "Is what motivates me. I will not stop fighting."
When the two spoke at the New York hearing I attended, Joel Stanley referred to medical refugees having to move all the way to Colorado just to receive this oil as a crime. "We believe that the general assembly and the senate have an answer to help some of these families get home from Colorado," Joel said firmly. "If there is going to be a name for this act, it should be the emergency compassionate care act." The only side effects, he joked, "the only damage being done here – is to the black market."
Currently, the Stanley brothers have a dispensary set up in Modesto, California. Although the concentrate is legal in several states, mailing the Charlotte's Web oil to legal states is federally illegal. Within the next several months, the Stanley brothers are working on establishing dispensaries in six other states and Canada.
"We realized when we saw what a huge impact this had on these kids' lives that we would have to try to take it to other states," said Joel Stanley. "These kids are delicate, and they rely on this. It has to be done right," Joel said. "We feel we have a moral obligation to put this in the hands of the people who need it."
With all of her advocacy, Paige prefers to stay out of larger controversies currently surrounding cannabis. "I don't even say marijuana," said Paige. "What we are talking about is so different."