Colorado: New Audit Reveals How Bureaucracy is Damaging Medical Marijuana Program
Posted by Marijuana Doctors on 03/27/2013 in Medical Marijuana Laws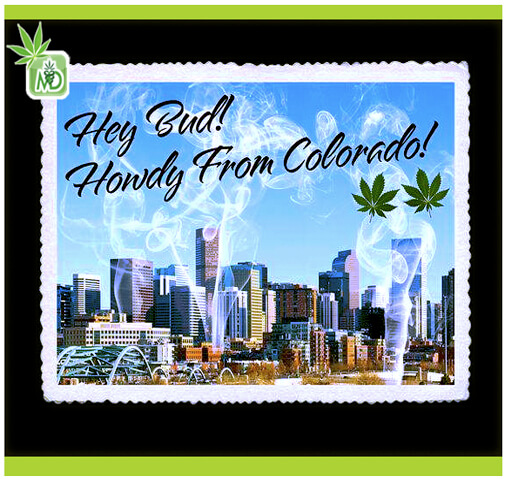 Auditors sponsored by the state exposed in an absolutely smoldering report released on Tuesday that Colorado's medical marijuana regulations are so badly enforced that they are in need of a dramatic and substantial overhaul. The audit detailed and outlined the seemingly directionless scheme to regulate marijuana, one that has not lived up to its expectations and has not delivered the type of oversight that was promised nearly three years ago when the Medical Marijuana Enforcement Division (M.M.E.D.) was created. The backfiring of these best-laid plans has even lead to what some lawmakers are beginning to call gross government excess.
There were a slew of flaws exposed in the recent audit of the state's program, one flaw being the vaunted seed-to-sale tracking of marijuana plants that was never materialized due to the regulators running out of money to implement the system into effect. You see, the regulators of this enforcement really envisioned a heavily regulated, model for the country type system to track medical marijuana from cultivation to packaging to sale. It was a great idea at first and on paper it seemed like the perfect way to legitimize the industry and provide a sense of security and accessibility to the program. However, after spending about $1.1 million on the system itself, including video surveillance, the Medical Marijuana Enforcement Division fell about $400,000 short of actually being able to implement the system. Auditors even concluded and went as far as saying that the seed-to-sale model "does not currently exist."
Another problem exposed in the report was that funding problems began to lead to painfully slow issuance of licenses. The process to receive a final licensing decision for Colorado's 1,440 medical marijuana-related businesses took an average response time of twenty-three months, an absurd number. Worst part is, with the influx of license requests that were submitted in the summer of 2010, nearly forty-one percent of those licenses were still pending by October 2012, two whole years later.
The failings of the enforcement division are hard to believe for some, and a harsh reality for others. After initially receiving an absolute surge of around $8 million from the issuing of medical marijuana licenses within the program's first two months, the Colorado Medical Marijuana Enforcement Division has now racked up nineteen straight months of operational losses. Auditors said that the division spent money far too quickly and eventually wound up running itself into a large deficit a year later, mainly in part due to "large capital purchases, such as furniture, computer equipment and software for a marijuana plant tracking system."The auditors also found that nearly ten licenses were awarded improperly to candidates who failed backgrounds checks or were processed through incomplete background checks.
Auditors identified about $760,000 in an underreported sales tax report from over fifty-fix medical marijuana dispensaries in the fiscal years of 2011 and 2012. After this last number regarding the sales tax miscues, the auditors concluded that the Colorado Medical Marijuana Enforcement Division has not been able to adequately define the oversight activities that were necessary to perform or determine the resources it needs to implement the regulatory system that was originally envisioned. The main mission of this division was to oversee Colorado's emerging green rush within the medical marijuana industry, but that is now only a pipe dream.
Although some members of the MMED believe that the tracking system is too important to abandon and should still be given a chance to become implemented within the system, auditors are not seeing any positive coming from it. The auditors plan to release a separate report in June on the Health Department, which issues what is referred to as a "red card" to medical marijuana patients and overlooks the doctors who recommend medical marijuana as an alternative treatment.