Colorado Medical Marijuana Program Gets Restricted
Posted by Marijuana Doctors on 11/18/2014 in Medical Marijuana Legalization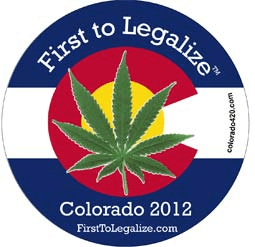 In its next session, Colorado legislature will introduce a bill to limit the number of cannabis plants a caregiver can grow for their patients and will also require that caregivers go through a rigorous approval process. There is further belief that voters could eventually also be asked to add a special tax onto medical marijuana, while at the same time there are talks of repealing Amendment 20 to abandon the medical marijuana model altogether in favor of a singular marijuana retail market.
"It is fluid. Everyone knew this was going to happen. This is the first-of-its-kind regulation. We knew we weren't going to get everything right the first time," said University of Denver law professor Sam Kamin, speaking about the evolution of recreational cannabis in Colorado.
Whether changes will come from market forces, or from legislature, is still yet to be seen. One thing that is certain however, is that the state's caregiver model is susceptible to fraud. Currently caregivers have the right to grow up to 6 plants for up to 5 patients, or 30 total. Some caregivers have requested waivers, allowing them to grow even more. As of May this year, the state had 5,000 caregivers registered. Calculating the math pertaining to the caregivers, officials believe that due negligent oversight, excess marijuana is flooding over state lines and back into the black market. Some caregivers are presently growing hundreds of plants.
The bill to be introduced next session will limit the number of plants that caregivers can grow while also requiring caregivers to submit to a rigid approval process with state health officials. The Department of Revenue released a report in July, saying that 53 tons of marijuana is supplied in Colorado outside the retail and medical marijuana stores.
In addition, there are legislative changes in the offing for how physicians can prescribe medical marijuana for severe pain. With 116,287 people currently registered for medical marijuana in Colorado, 93% are registered under the condition of "severe pain."
The state is beginning to address this issue and is cracking down on physicians for issuing questionable medical marijuana recommendations. From 2011 – 2013, the Colorado Department of Health and Environment had not referred any doctors to the Colorado Medical Board for investigation, but since then, the department has referred 10 doctors for suspected abuse. Dr. Larry Wolk, director of the CDPHE, says that the state has better scrutiny of physicians now, flagging those with abnormally high numbers of recommendations, or sparse documentation. "That is really who we look at as the potential for fraud, rather than the patients. Whether a patient has that condition or not, it is up to the physician to document."
Colorado's red-card rules permit patients to buy up to 2 ounces of medical marijuana, at a time. Recreational marijuana laws allow no more than 1 ounce, and the taxes are far higher too. In Denver, Colorado red-card holders pay only 7.62% sales taxes on their medical marijuana, while the recreational buyer is paying a total tax rate of 21.12%
In its July report, the state concluded that for these reason the medical marijuana community would not be encouraged, or voluntarily willing, to switch over to the recreational market, ultimately impacting on state revenue.
Rep. Dan Pabon, D-Denver, isnt sure if there would be support in the legislature for increasing taxes on medical pot. "Practically speaking, the only reason you would tax medical marijuana is because you want it to be in the same competitive space as recreational marijuana," said Pabon.
Jeff Gard, an attorney in Boulder believes that everything will change over the next few years as the recreational market continues to grow in popularity, thereby moderating medical marijuana use.
On October 1st, the state lifted its rule that required vertical integration — meaning sellers had to grow most of their own marijuana. Gard predicts that this will lead to more grow ops and ultimate more marijuana. "The amount of recreational marijuana that will come on the market will be two to three times what it is now," says Gard. This would most certainly lead to price reductions, potentially affecting the competition between medical and recreational markets.
Jason Draizin, CEO of MarijuanaDoctors.com commented that as the first of its kind, it was to be expected that the road forward for Colorado's recreational cannabis market, would not be paved without some bumps, congestion, and changes in direction. "Even in areas of recreation the federal guidelines defining marijuana as a medicine need to tightened, so as to follow a similar infrastructure and path of companies like www.MarijanaDoctors.com, in educating its physician base on the proper procedures which outline Bonafide Doctor Patient relationships by having the recommending physician become the patients primary care physician. Also concentrating on all the annual, and palliative procedures, which are case specific to the disease which the patient is outlining to the doctor and state, as a qualifier for a medical marijuana program."
The landscape and laws will be refined and ultimately arrive at a beneficial medium, setting the standard for other states to follow.